I love bobby pins. But no matter how many I buy, I end up losing them.
I'm not usually forgetful about events and work, but I'm SUPER forgetful about THINGS. I can't remember how many times I've forgotten my phone at a restaurant, at someone's house, or at home.
Anyway, so I was down to my last bobby pin- which I've been carefully making sure to put in the same spot after I use it so I don't lose it!!- and I figured I should go get some more instead of treating that last one like gold.
When I got to the store I was shocked! $5 for a pack of 10!! HOW are they that expensive for damn bobby pins? It's bent metal! Aigoo.. I didn't want to spend $0.50 per bobby pin and I knew there would be a cheaper solution, so I left the store. Then...
I
rediscovered
eBay.
I used to be an avid eBay buying/seller for a looooong time until last year, when I decided I should stop buying expensive bags and go on a shopping hiatus because I needed to save money. Yes, that meant no online shopping (THE HORROR), and only buying things that I needed in person at the store. The whole saving money thing still stands, but I've been browsing eBay in the odd hours of the night lately (no job and no school makes vonnie a night crawler...) for cheapo necessities to buy.
Here are some hair essentials I've found on eBay that are a million times cheaper than retail stores :)
You can click on the link or on the picture and it'll take you to the eBay page~
Bobby Pins
- $3.00 for 50x
- Good for everything from shaping bangs, keeping flyaways neat and keeping your hair pouf in place!
50pcs new black wavy bobby hair pins hair clip from emilygong1983 on eBay
Velcro Hair Pad
-
$1.28 for 6x
- Keeps bangs/fringe out of the way when putting on makeup, washing your face, etc. without making crimps in your hair
- Check out Sheila's review, video & giveaway on her magic hair pad
here
!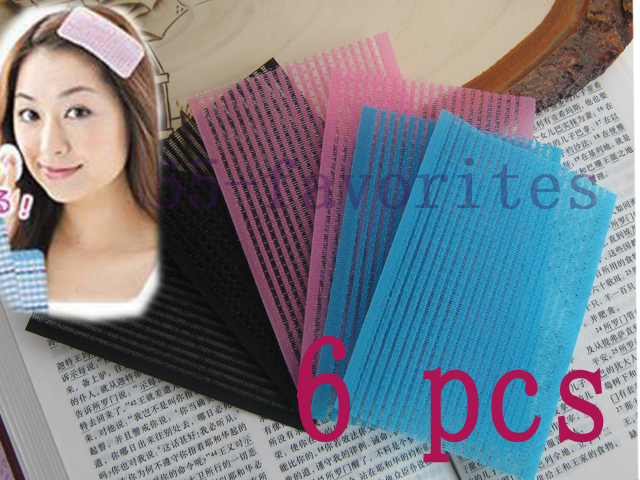 3 Color 6x Front Hair Fringe Stabilizer Holder Pad Clip from 365-favorites on eBay
Spin Pins
-
$1.40 for 10x
- The ultimate bobby pin for putting your hair into a bun
- See
popsugar's video on youtube
on a quick how-to!
- I have extremely thick, stubborn, Asian hair and spin pins work for me with no problems :)

10 Spiral Barrette Spin Screw Pin Hair Clip Twist from angelsupplier88 on eBay
Velcro Hair Volumizer
-
$1.87 for 2x
- Perfect for creating those hair poufs and making your hair more voluminous!
- The velcro edges sticks to your hair without any pins needed!

2pcs Volume Hair Base DIY Hair Velcro Volumizing Tool from lilyyangstore on eBay
These are all the hair goodies I bought in the last week, and each for under $3 shipped!
God I missed eBay.