I went to a friend's birthday dinner last night~ I decided to break my new lace little black dress out for a spin!
I got this at Foreign Exchange at the Citadel Outlets in LA this summer on a side trip of off Disneyland. Because I'm on the smaller side, I just LOVE that it's made out of stretchy material because the fit is just hip-hugging heaven! It's also not too short - which is a common problem on me because I'm tall - so I'm very glad that it comes just a few inches above the knee. The back of the dress is a flattering V-shape into the hidden zipper. To top it off, it's entirely lined which is an instant plus in my books.
At $35, this was a good buy for a great fit :)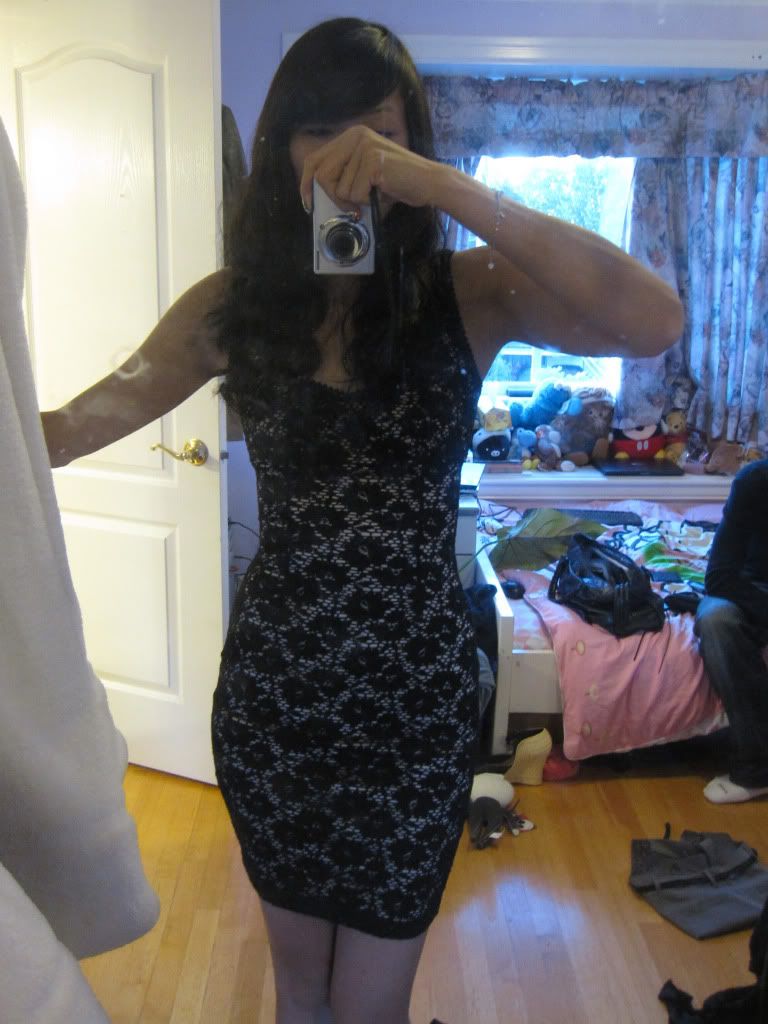 Foreign Exchange Lace Black/Nude dress in S
You can see my Balenciaga on my messy bed ;) And there's Jack (the pumpkin king) on the floor... lol.
Bringing the outfit together with my trench and espadrilles and I'm done! :)
Right now, I'm working on a new post about my designer denim collection. You know, I hadn't realized I had so many pairs until I decided to take a picture of myself in each pair. It took over 2 hours of self-photoshooting (so tough), and putting and taking off so many pairs of jeans is hard work. Seriously, I almost worked out a sweat. You know how you get really hot in change rooms? Yah this was a billion times worse LOL.
How many pairs do you think this is? Take a guess!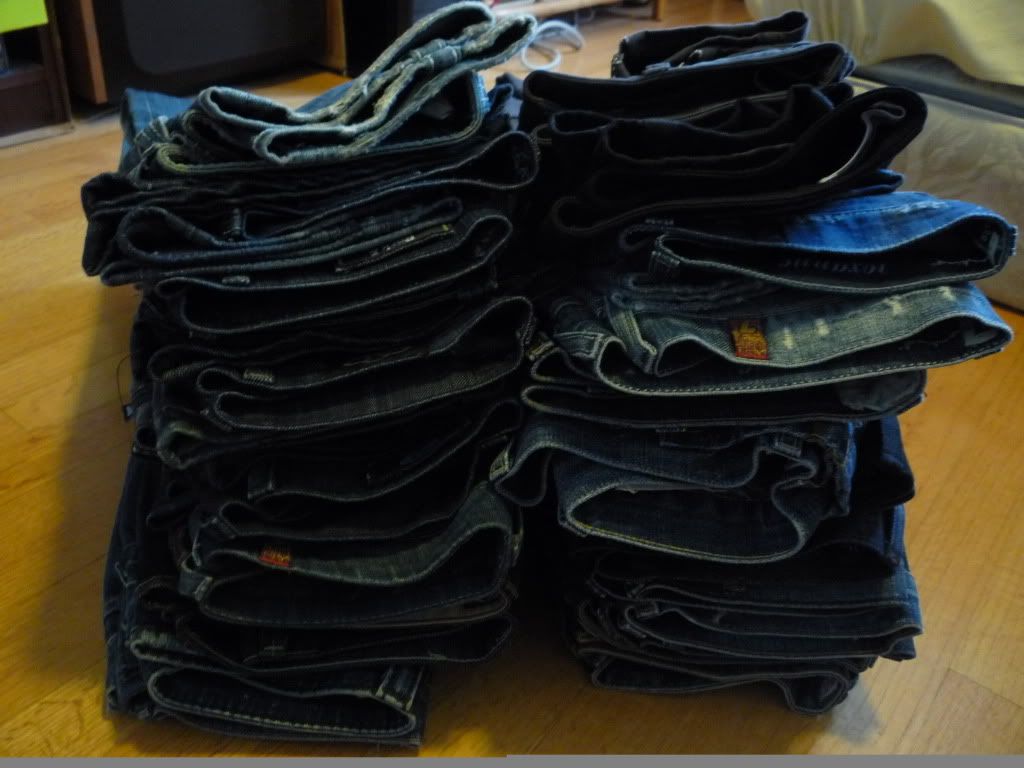 Anyhow, prepare for a denim filled post soon! <3