I've been feeling kinda down lately. I think it might be because I gained some weight and it all went to my tummy. Kinda self-conscious. But I'm sure some of you will say that I have nothing to complain about because I look slim anyway. But that's not the point. I don't want to be just look slim- I want to be fit, toned, and healthy. I should stop eating so much and stop being lazy. I need to start working out again.
I'm sure you guys have similar days where you just feel gross inside. That's me this week.
Nevertheless, here's an outfit that sorta reflects my emo-ness right now.
Black. Studs. Not much else.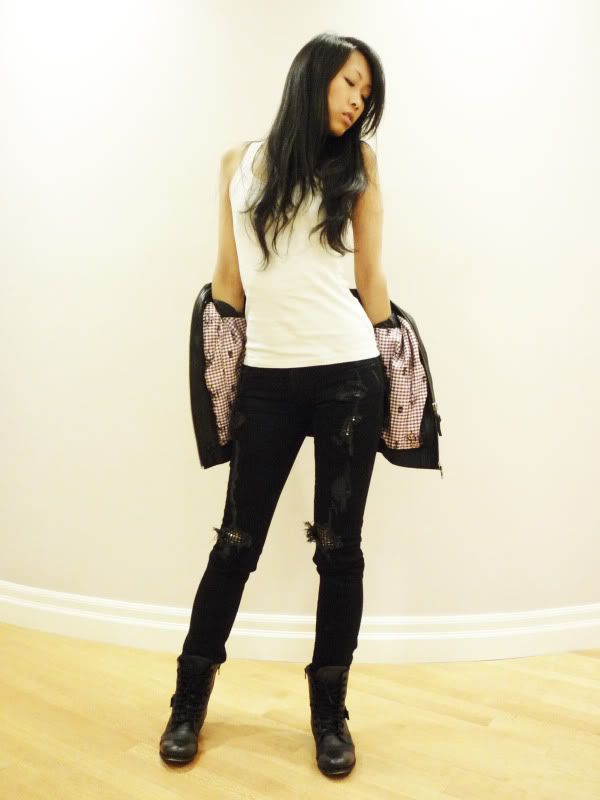 Mackage 'Dawn' leather jacket (here; similar); LOFT white tank top;
Rock & Republic 'Crazy Bitch' in Taint (here, similar); Aldo 'Orlena' Boots (ps: fit narrow; size down. here)