Hope everyone had a good weekend :)
Mine was extra special because I had an anni with the bf~ To celebrate, we went to a modern + Asian fusion restaurant Downtown called
Prestons
, situated inside the Coast Coal Harbour Hotel.
It's funny because I work literally a block away from the restaurant but I never knew it was there!
Massimo Dutti trench coat (more on trenches here); Suzy Shier scarf;
Rebecca Minkoff Quilted Swing in Pale Gold (here in black)
Prestons had a very cool, romantic ambience inside and the hostess was very friendly when she showed us to our table. Our
menu
was super interesting too! It was made out of some kind of cork material? At least that's what it felt like. And I don't know about you, but I really like feeling the way something feels. Touchy feely kinda person, haha.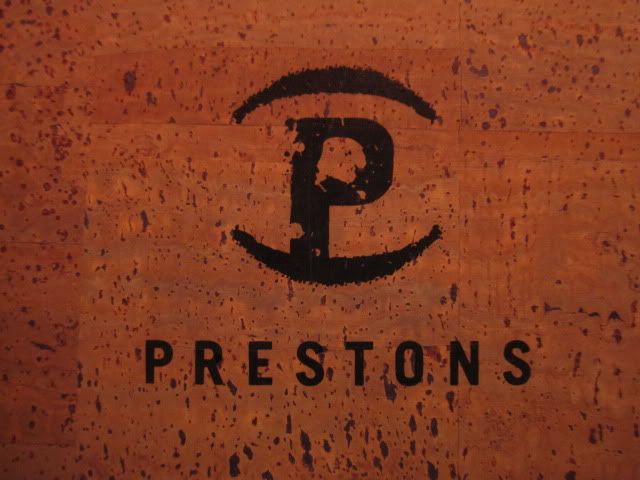 Appies: Prawn Gyoza & Seared Scallops (for him) and Prestons Poutine (for me). Both were yum! I had the biggest poutine craving since the last 2 times I tried to get poutine the shops were just closing. So that was an easy choice ;) Safe to say both were devoured pretty quickly.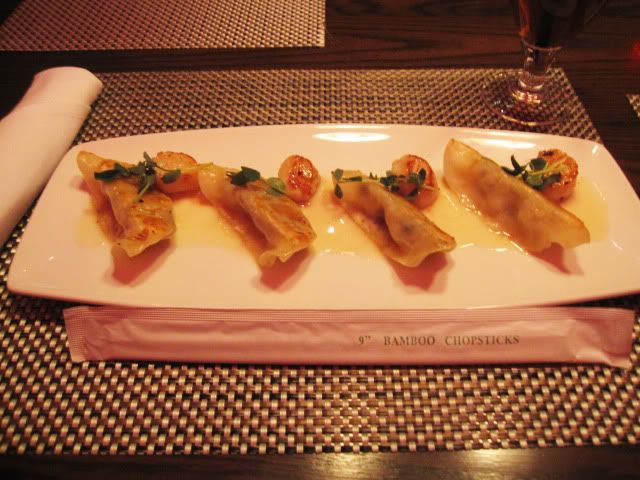 Prawn Gyoza & Seared Scallops (with a Miso Vinaigrette)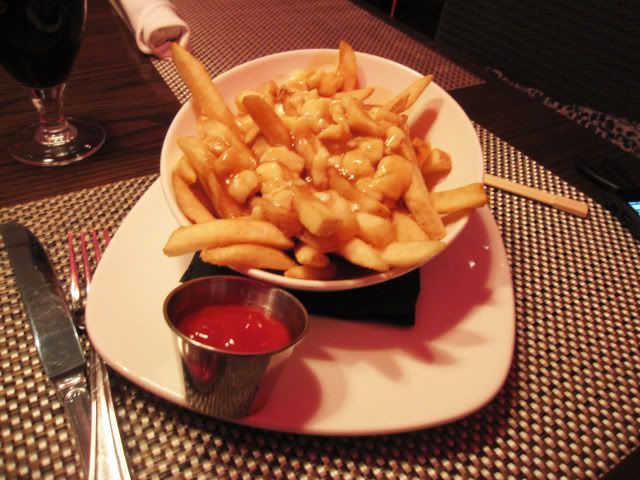 Prestons Poutine (Crispy French Fries, Quebec Cheese Curds, Rickards Red Gravy)
Mains: BC Halibut Wrapped in Bacon (for him) and Grilled Lamb (for me). These were a hit as well! The halibut was nice a juicy, and you can't go wrong with bacon. The bf didn't leave any thing on his plate (except the carrot, but we both don't like cooked carrots!) so it's safe to assume he liked it! The lamb, which I ordered rare-ish, came rare-ish, which is RARE lol. Often times restaurants overcook your meat, so I was glad they made it how I wanted it. The lamb was very tender and I enjoyed it very much.
BC Halibut Wrapped In Bacon (with Creamed Leeks, Quinoa, Honey Shallot Jus)
Grilled Lamb (with Spicy Chorizo and Fingerling Potato Hash, Red Wine Vinaigrette)
Here we are with our food :)
Overall we had a great time here. Wonderful service, great food. I would definitely recommend it.
Don't forget to check out their
menu online
:)