You saw a preview of my Christmas Day outfit when I was opening presents in my last post. I based it around this lovely red wool pleat skirt that I dug out of my closet from 7 years ago. It was all wrinkly, and the pleats were out of whack!! but all it needed was a good ironing! I think I'm a super n00b at ironing because I had so much trouble with the pleats. My mum watched me struggle for a good 30 minutes before telling me to shove over and let her do it. Thank goodness for mums!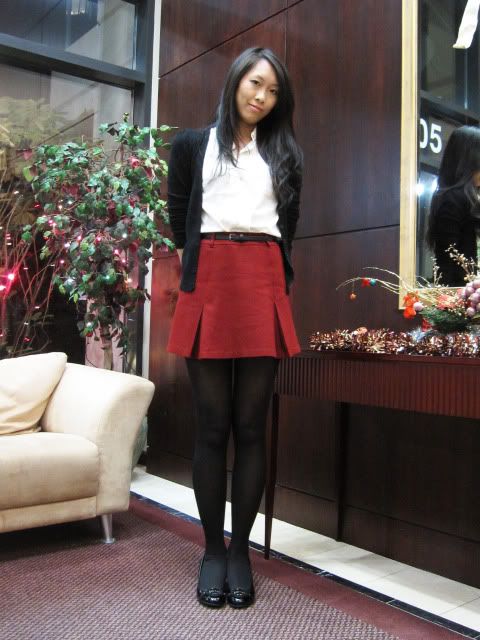 Urban Behaviour cardigan; H&M sleeveless blouse; Smart Set wool pleated skirt;
Anna Sui tights; Tory Burch Aaden Mid-Heel pumps (similar; higher version)
This outfit always reminds me of Mrs. Claus~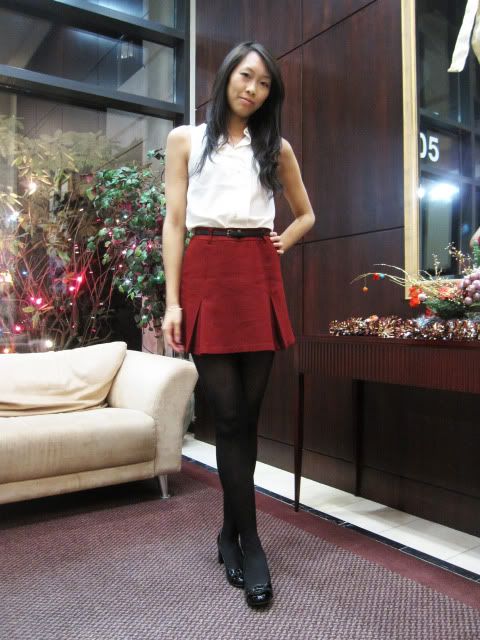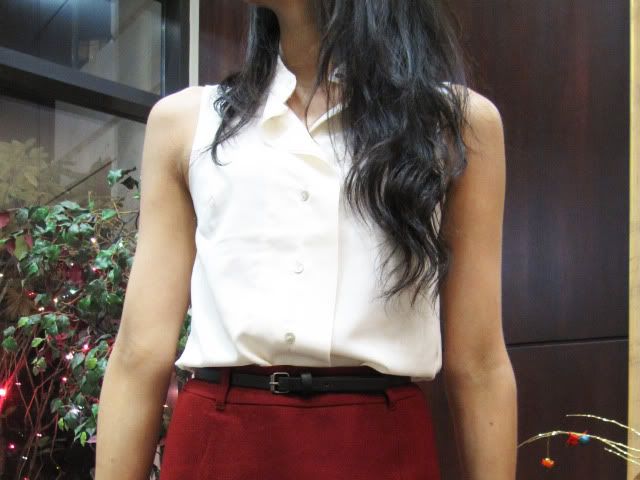 Love the drapey-ness of the collar
The belt was added to cinch up the waistline so that I didn't look too boxy. Since the main focus piece is the red skirt, I wanted to keep the bottom relatively low-key. A simple pair of black tights and some black pumps will do the trick.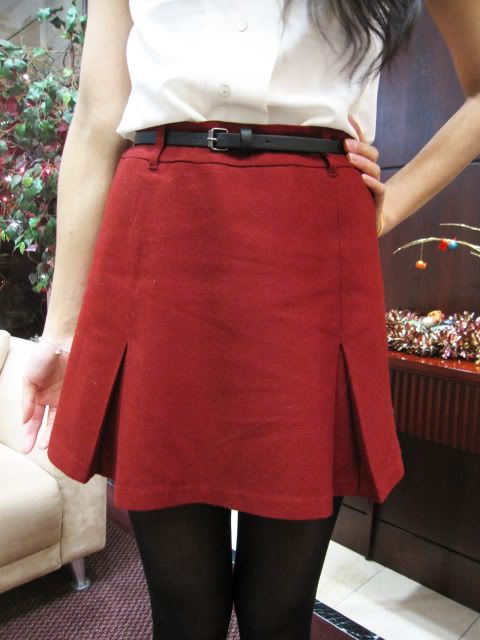 I think this type of pleating is called an inverted pleat or a box pleat
It creates a nice bell shape to the skirt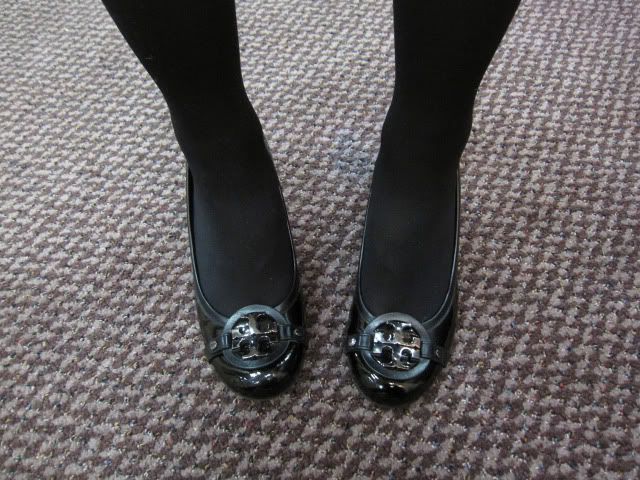 I also wore some Christmas tree earrings that day to get into the holiday spirit :) They are just shiny enough to be noticeable but not too shiny that they blinded, haha. I also dug these up from my earrings drawer which I haven't touched in years. If I remember correctly these were from Claire's about 6 years ago. From the sounds of this post it looks like I'm really good at hoarding things and never throwing anything away! :P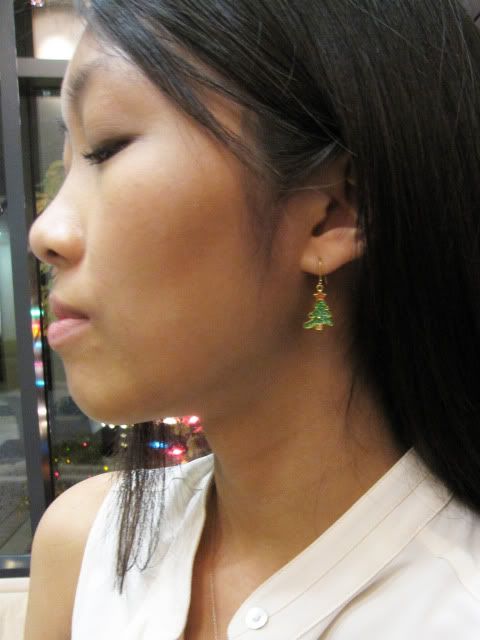 Close-up of the earrings. So cute right? :D