I did 2 online Secret Santa gift exchanges this year, one for my very first forum (
Authentic Forum
) and one for my blogger ring. I LOVE getting packages in the mail, and it's even better when you don't know what it is or when it's coming.
I've been having a long and busy week at work, so when I got home I was SO pooped out. But to my surprise, one of my SS gifts arrived on Thursday and totally made my day! I couldn't wait to open it. Then I couldn't find my xacto knife T___T. Ya it was just not my week! Well, I made due with some safety scissors and finally got it open, and here's what I got :)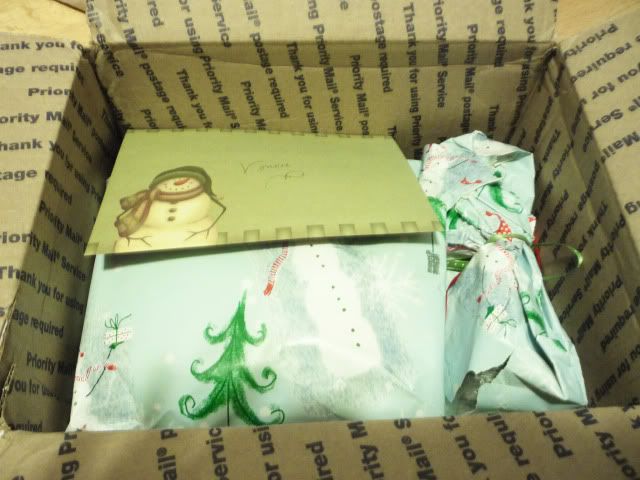 What's under the wrapping!???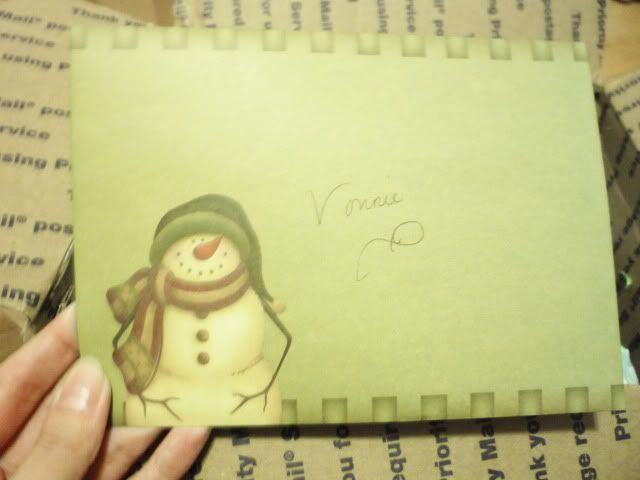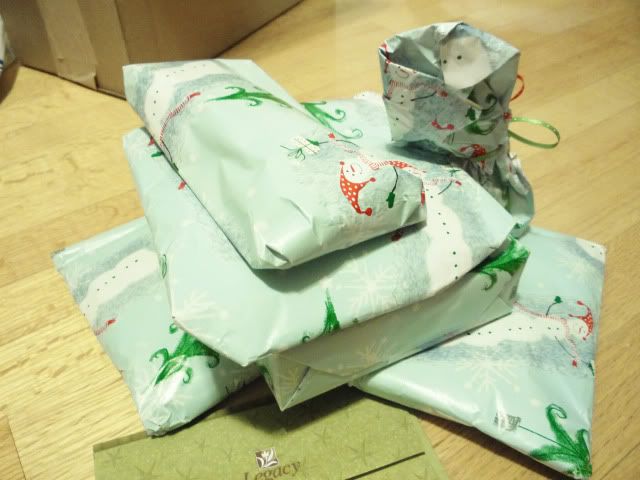 !!!!!!
My SS totally outdid herself!
She got lots of stuffs from my wishlist:
-black matte zoya nail polish, which I really wanted to try out
-milani 'liquif'eye' eyeliner, which isn't available in Canada
-ball of foot insoles, which I really wanted and neeeded for some new shoes ;)
-HARIBO CANDY!!!! <33333!! To feed my addiction <3
I swear, my SS is freaking psychic!
Not on my wishlist, I got:
-red pashmina scarf, which is scary because the only colour scarf I don't have is red! How'd she know!?
-brain teaser calendar, which is totally me because I love puzzles! I do the crossword and sudoku in the paper everyday :)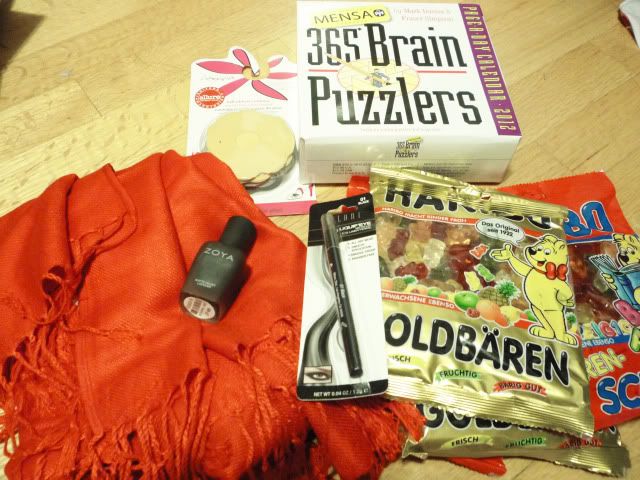 Thank you so much Kim :) I loved everything!