My bf is the best! Guess what he got me for Christmas?
Here's a short and sweet play by play :)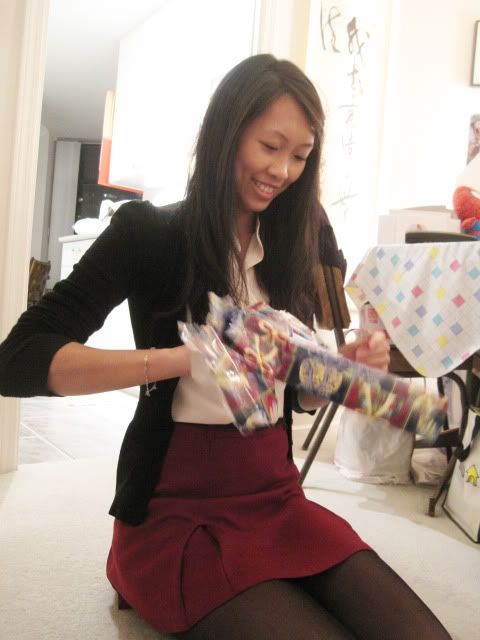 Unwrapping
o0o I see a Holt Renfrew box!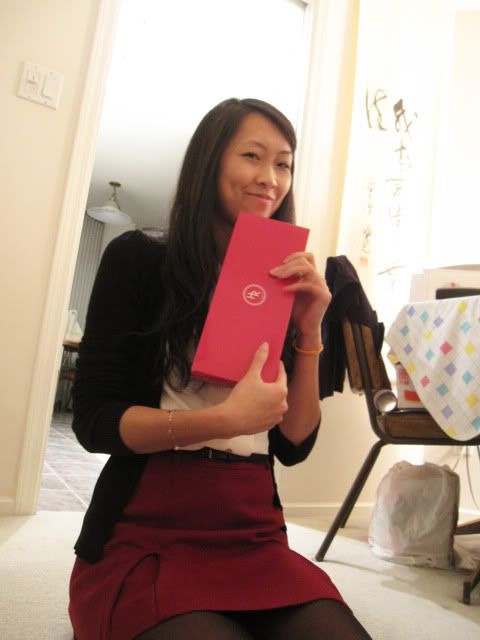 I wonder what's inside :)
Kyaaa!
Ecstatic!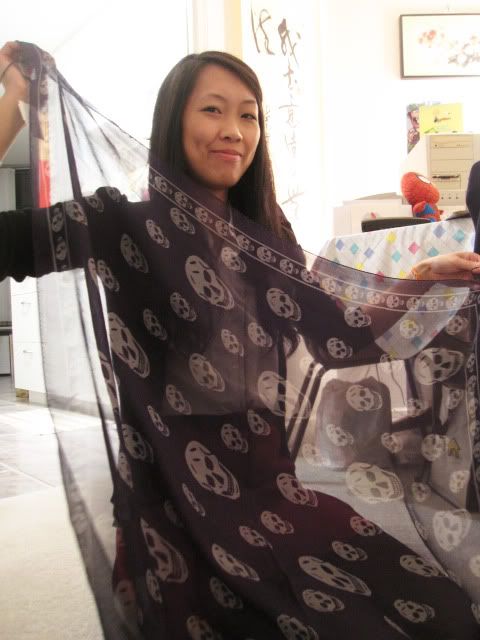 Alexander McQueen silk skull scarf in very dark purple!
I've wanted one forever! How he knew, I have no idea!!!
Sneaky too- I had no clue when he got it! But see, isn't he the bestest? ;)
PS. I'll do a post about the outfit you see here in the next blog entry!