How awkward are company photos? Today, I had to dress more 'professional' because the photographer came in to take individual photos of each employee for our corporate database. Even though the photoshoot was from the chest up, it would have been weird to 'work it' on top but not on the bottom. Thus, I 'worked' my entire outfit.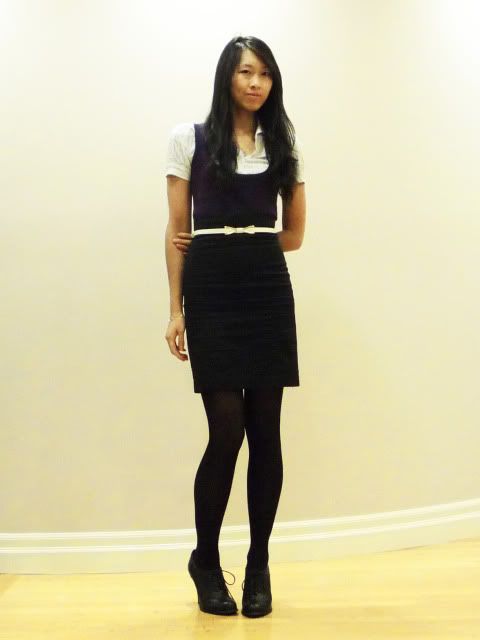 Seductions shirt; Urban Behaviour sweater vest; H&M skirt; Anna Sui tights;
Sammydress bow belt (here); Aldo 'falge' oxford booties (here)
This year, my workplace implemented a new mandate where every employee must have a corporate photo attached to their corporate employee profile. It's supposed to increase transparency and 'chumminess' between fellow co-workers... but to most of us, it's a giant face that pops up on our computer screen every time we receive an email, chat, calendar invite, or anything related to that person.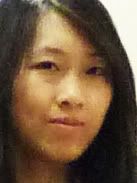 To top it off, everyone's picture is a full-frontal-in-your-face shot and cropped to about 3/4 of your face so that everyone is missing a forehead or ear or what not. I'm not sure why they did it that way, the photo on your left is an example of what it looks like.
Not very flattering right?
Fingers crossed hoping it's not as bad as that. Or else it's going to be on every. single. email. I. send. Wahhhh~