Isn't it always any child's dream to become a superhero? I always thought it would be pretty neat to be cat woman, or someone pretty bad ass like that. Too bad I can't actually kick anyone's butt. Well, the closest thing I can get to being a superhero is this
MINKPINK Tail Em Up Long Back blouse
, which I have dubbed my cape.
If I were any shorter, the drapage at the back of this blouse would totally touch the floor. Good thing I'm of above average height. WIN. Mullet skirts (sorry, I mean "assymmetrical", but not really) are in, so why not mullet blouses? I can see myself wearing this on top of some jean shorts at the beach, with the wind blowing and my cape trailing behind me. Sad the weather won't let me wear something like this now.
Did you see how fast the clouds were moving today??
MINKPINK Tail Em Up Long Back blouse (here in black, similar); H&M shorts; Christian Louboutin Iowa Zeppa 120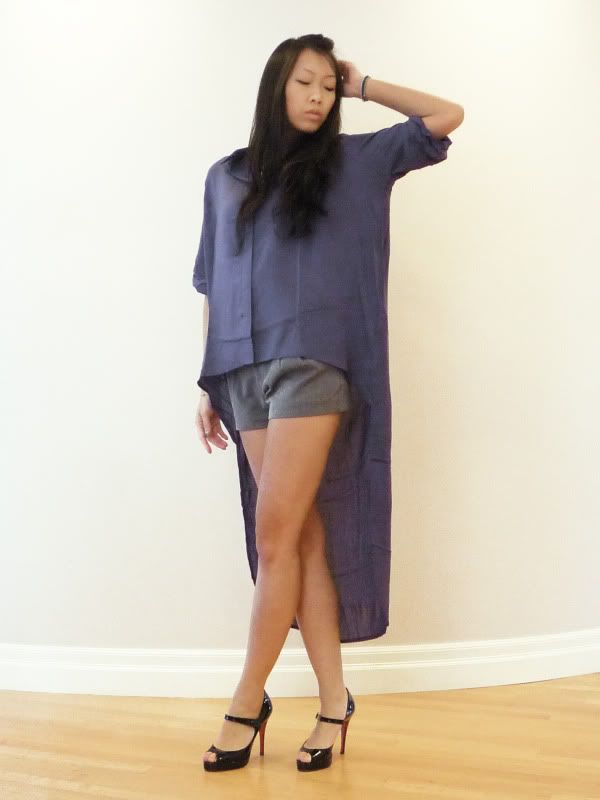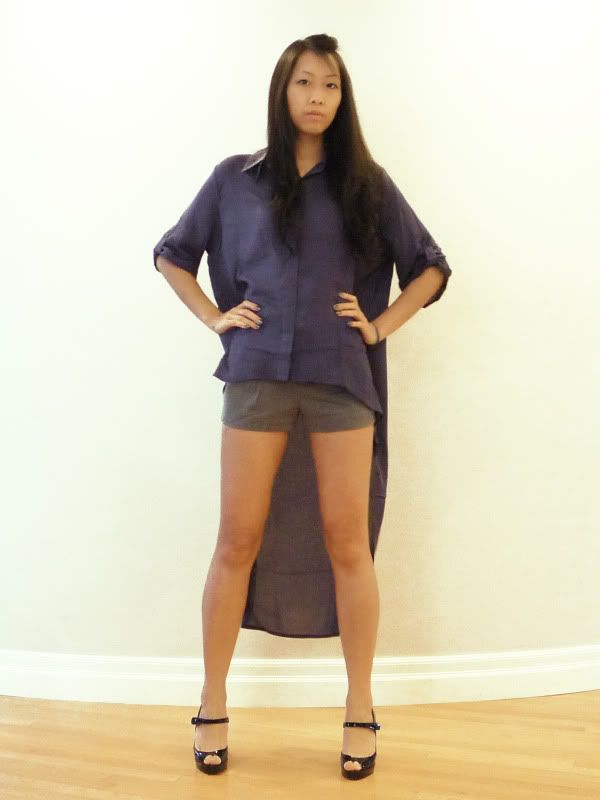 Superheroine pose- remind you of this?
I LOVE how you can still see the shadow of my legs from the back of the drape. Kinda sexy ;)