From my Halloween costume
guessing post
a couple weeks ago and my
DIY dress form
, here's how my costume turned out!
Poison Ivy, the sexiest villain from Batman :)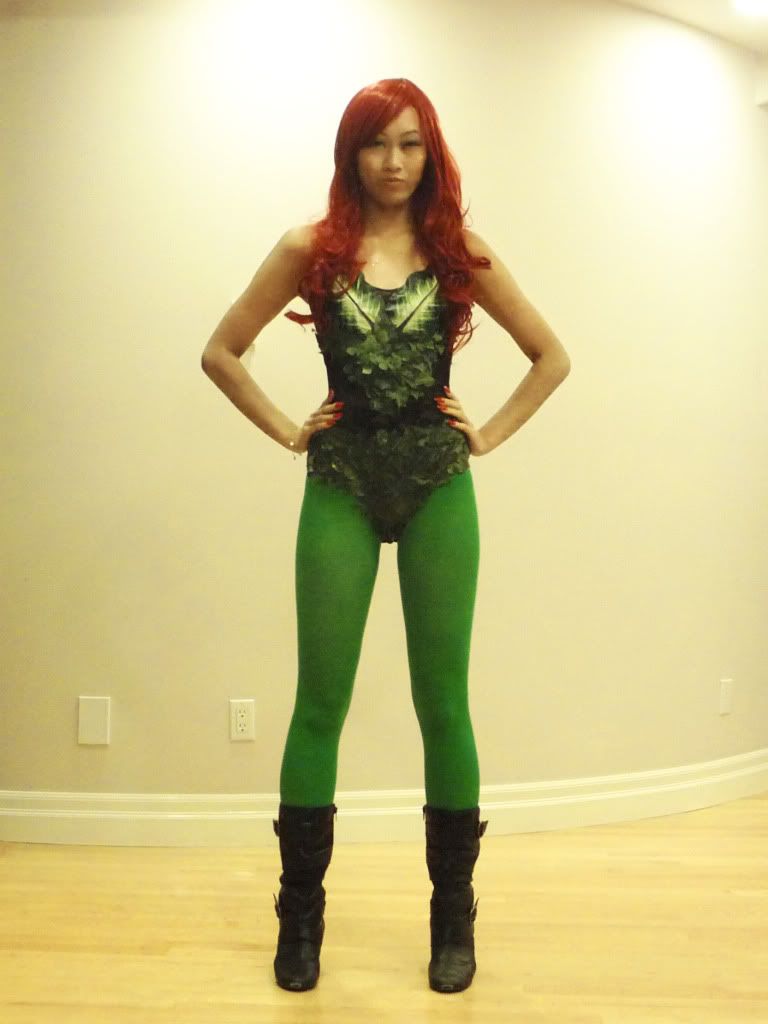 Red wig (ebay); F21 lace bodysuit (here); Spirit Halloween tights (here); AE Boots
I got this
lace bodysuit
from Forever 21 for about $15. It has crotch buttons (SCORE!) which was super awesome because it made peeing so much easier, LOL. I found two of these 6 feet long english ivy garlands at Michael's which was on sale for $5 each and took the leaves off the 'vines'. Then I individually stiched them onto the bodysuit. The two bigger leaves I bought from the dollar store. It was a buck for a stem of 4.
The
green tights
are from
Spirit Halloween
. They were supposed to be opaque and was 'one size fit most'. I found that they were not really opaque for me (maybe for someone shorter?) and the inseam was a little too short for me (think hanging crotch). Good thing the bodysuit has a crotch cuz it held my tights up HAHA~
This wig was from
ebay
. It feels pretty natural compared to those gross feeling ones at the Halloween store. Upclose photo so you can see my eye makeup as well. I used Vasanti eyeshadow that I reviewed in
this post
. I also have false nails on that I painted Red. I got the false nails from Daiso for $2 and you can see them in
this post
.
Bonus picture! Special guest: Pirrrrrrrrate~ Grr!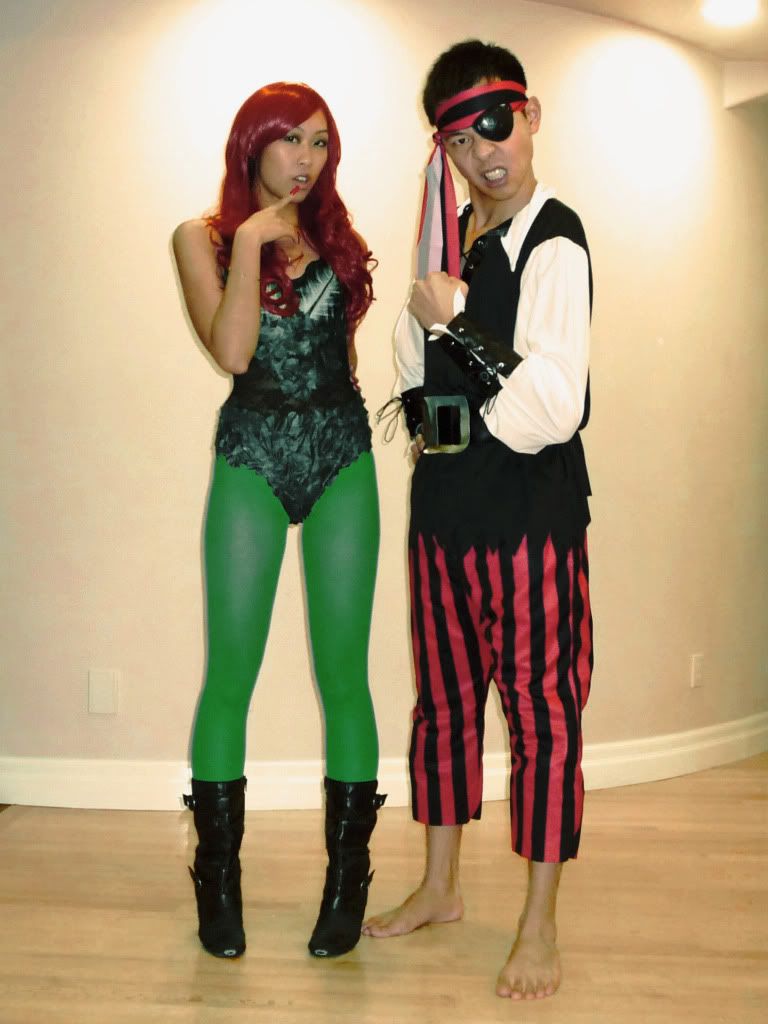 The picture looks different because my bf turned on the flash :( I hate photos with flash. Total pet peeve.
Him trying to look piratey tough. Heh.