Sometimes I just don't feel like wearing any colours except shades of grey. Like today.
Pretty simple attire spruced up with a monochromatic scarf.
Whatttt new background?~
I changed picture locations from my front door to guest-dining-room alcove. :)
F21 cardigan; Seductions shirt & leggings; Vintage boots; Danier bag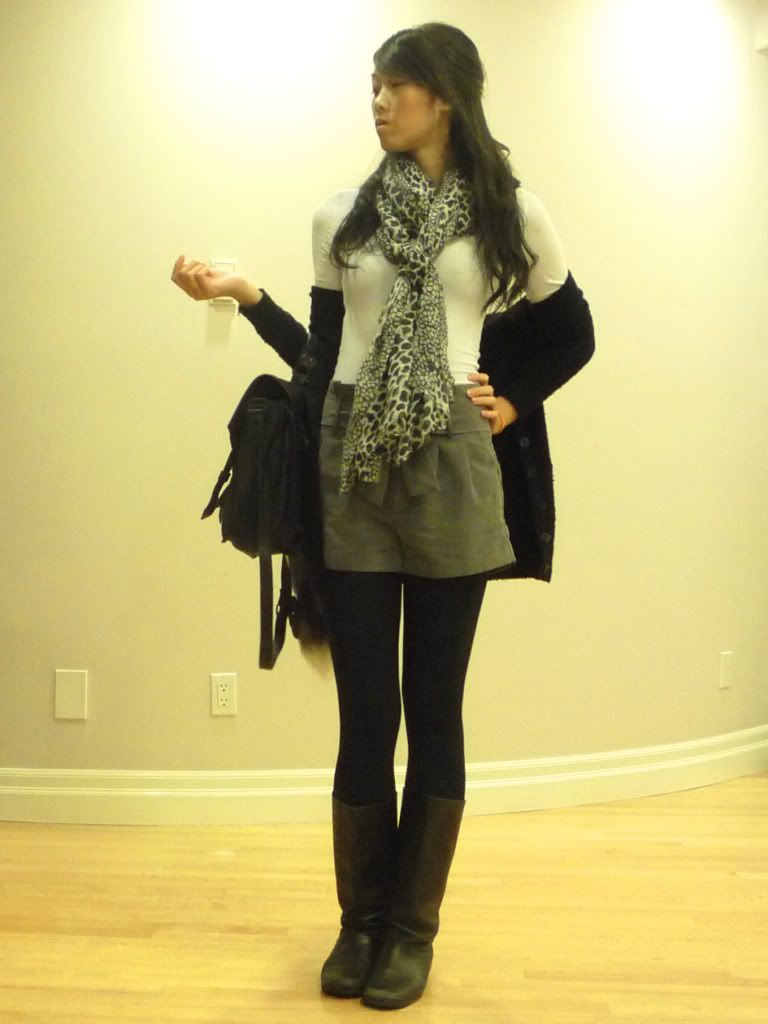 Upclose of Suzy Shier leopard scarf & American Eagle shorts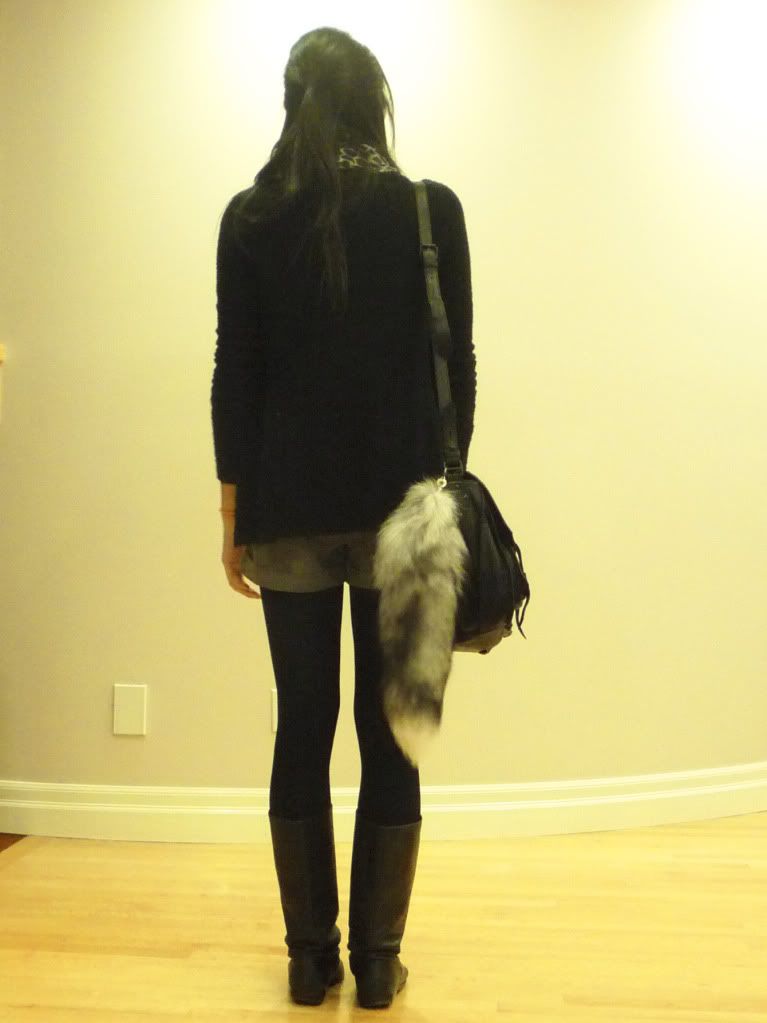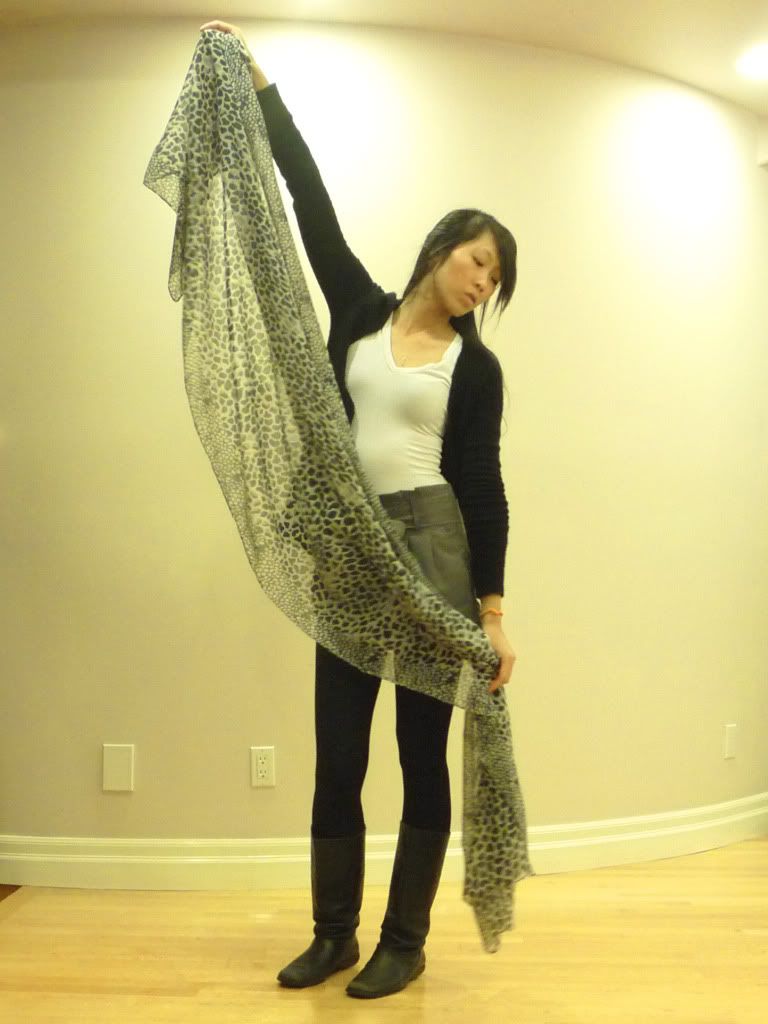 My favourite printed scarf~ Wooooosh!