Yesterday night I went to LOULOU's Shop Til You Drop event at Metrotown with
There's Something About Kerri
! Look how matchy-matchy our outfits are~ We didn't even plan it. We both have MBMJ bags too! Haha. Great minds think alike ;)
On me: Grey longsleeve, harem pants, San Edelman flats, MBMJ bag
On Kerri: Ask her here!
This event featured a special promotion at each participating retailer in Metrotown from 6pm to 9pm. In 3 hours of shopping madness, LOULOU was also sponsoring a giveaway in which participants had to get stamps at 10 different locations at the mall. Once you collected all 10 stamps, you could enter the draw for a $2000 shopping spree to BCBG Maxazria.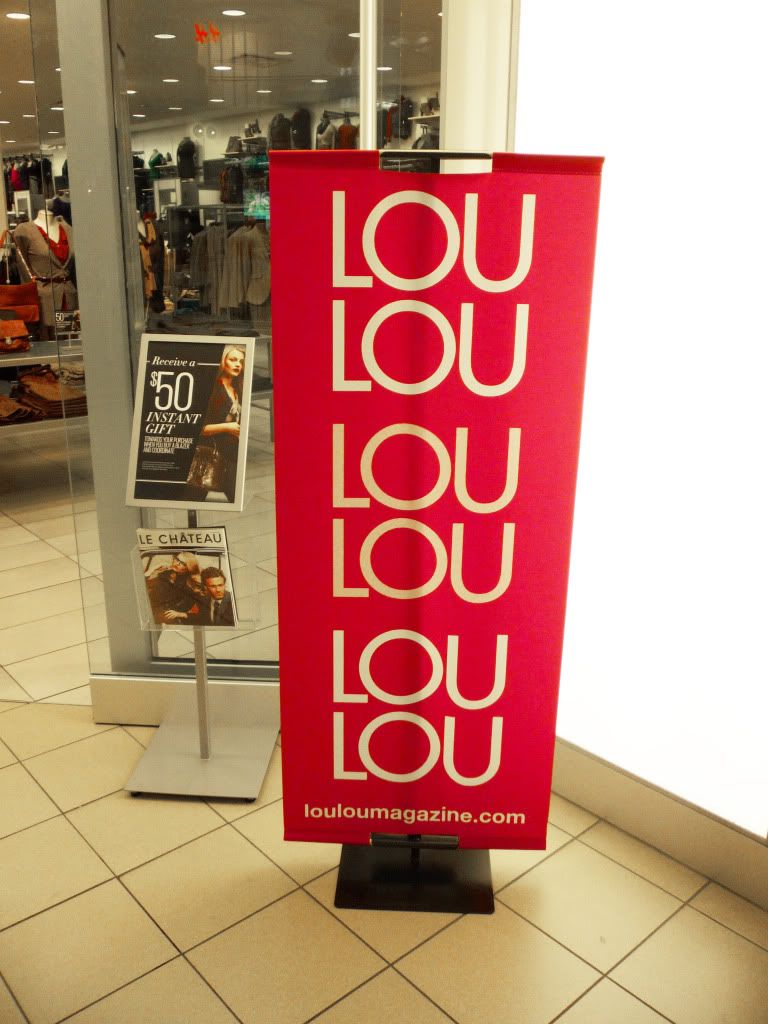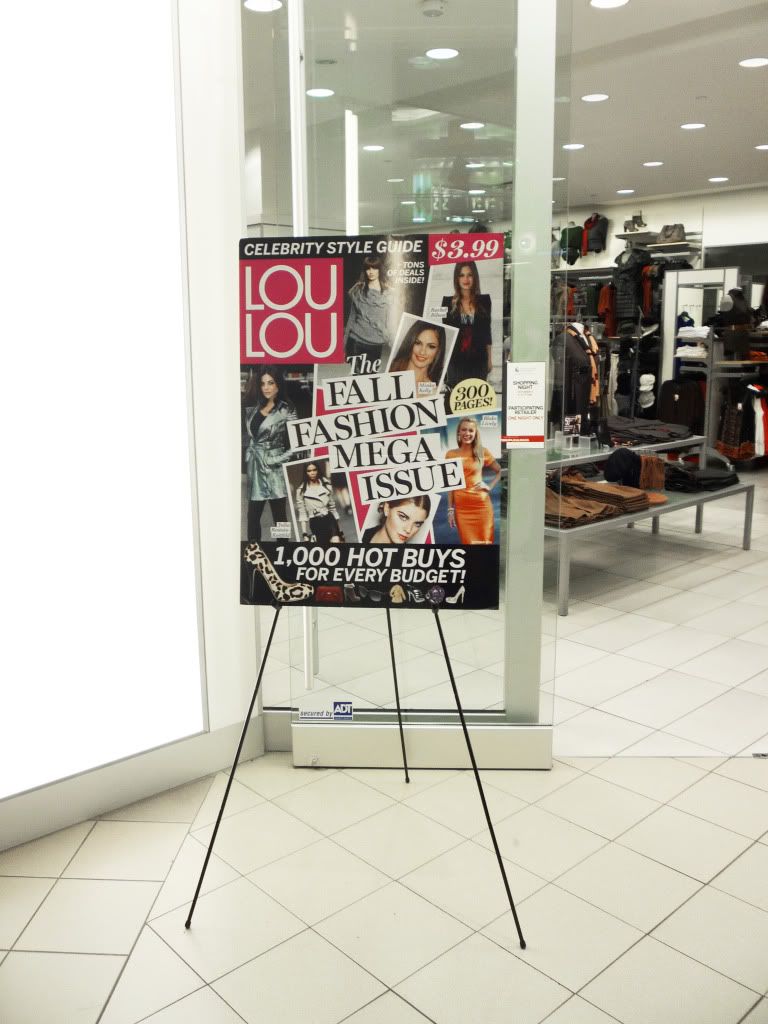 I was coming from another appointment so I rushed over right after, and Kerri was so nice to save me a spot in line! Around 5pm, they started handing out wristbands to the first 250 liner uppers to receive their free swag bag and right at 6pm, they started the event! We were among the first 250 and man, was it worth it. We got this HUGE bag of stuff, and it was SO heavy to carry. When I got home, I weighed my swag bag and it was close to 10 pounds!! Carrying that thing for 3 hours while running around the mall was an honest work out! We worked up a sweat just shopping, hah~
The swag bag had everything from Pop chips to earrings to gift cards to magazines. We also stopped by Shoppers Drug Mart, because the first 250 to show up there get free stuff as well. We got a bag of candy, a Guerlain face serum sample, and a Bourjois eyeshadow!
Then, the shopping started!
We thought it would be smarter to only shop at the list of places we had checked out before hand. Lots of participating stores had complimentary food and drinks for their customers, as well as dedicated "spa areas" for customers that had purchased something. Some notable ones we went to were: Banana Republic, had water and mini cupcakes; Le Chateau, gave out macarons; The Gap, had a nail bar and pinkberry yogurt; Jacob, also had a nail bar and free candy stand... and lots more. Plen+y was also having their grand opening that day so they had their own 25% off promotion, DJ, photobooth and wine bar.
Old Navy had a fun photobooth where Me, Kerri and another friend decided to take full advantage of ;)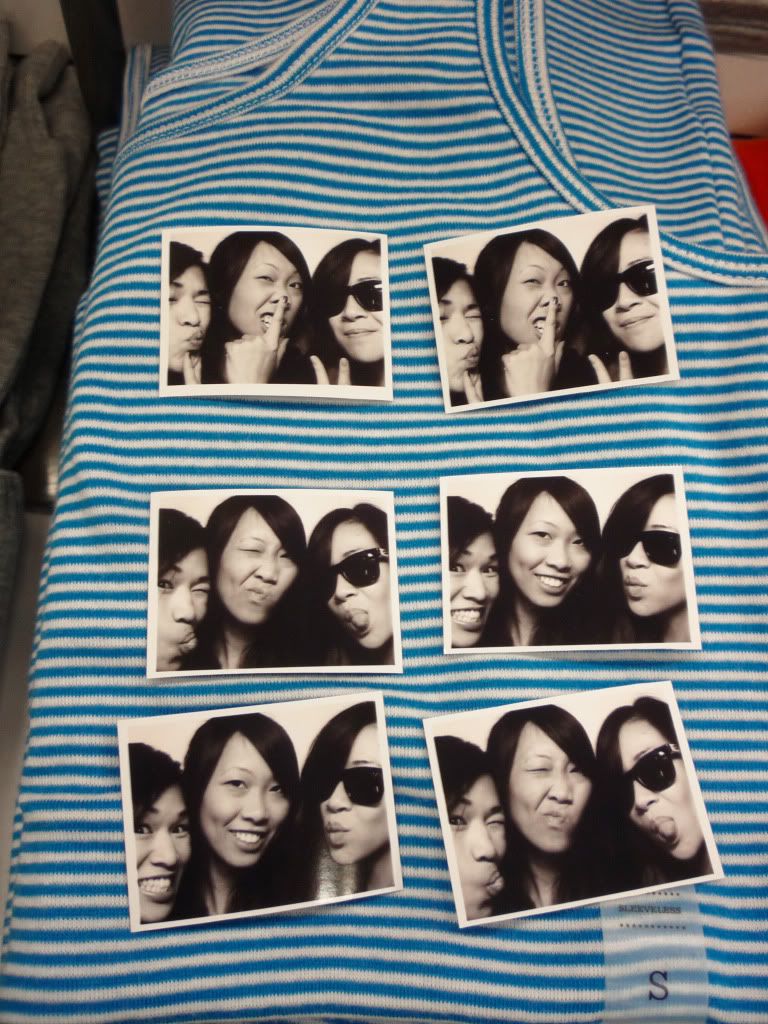 Some stores, like F21, ecotique, Ecco, Suzy Shier, Qoola and Town Shoes gave out promotional cards that could be used at another time. I think the best swag we got was a $10 Metrotown gift card that can be used at any store in Metrotown :)
After this 3 hour workout, I left with a small, steamy, sexy bag from Jacob...
They were having a huge sale on Lingerie!!! I bought a corset/panty set and a teddy/panty set, only $13 each down from $70 per set! Their bras were also only $4.99, and panties were $1.99! Both the sets I bought were good quality stuff. I can't believe their XS fit me too! I was so pleasantly surprised :)
Overall, it was a very fun shopping experience. I encourage everyone to go next year when the event rolls around again.
I assure you, it's definitely worth your time :)