I didn't know what else to name this post.
I'm tired of seeing brands copying another brand's designs!
I went into Danier the other day to look at their leather jackets, and what did I see?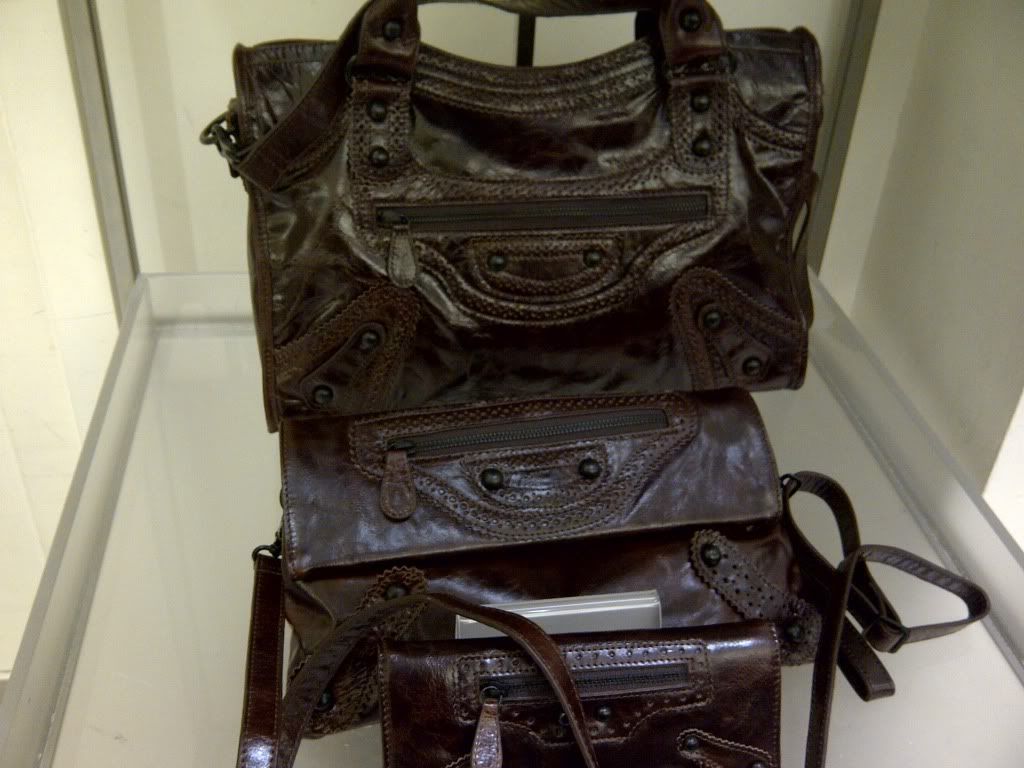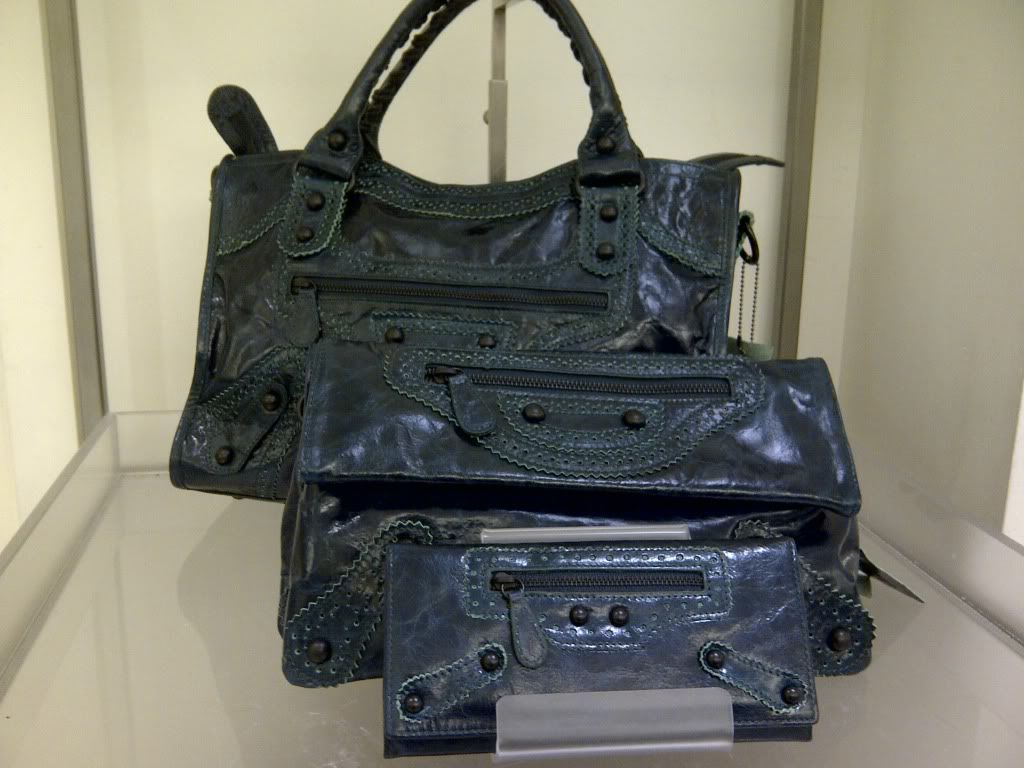 Yeah, that's right. Danier copied Balenciaga.
I mean, c'mon. The original Balenciaga Giant City is completely iconic.
This Danier bag copied Balenciaga down to every detail, and then added it's own fugly frilly edging.
They didn't just copy the giant city, they had to copy the envelope and the Giant Money too!
This is blatent brand copying.
It's not something like a white t-shirt that every brand has... it's an obvious mock of a designer label.
I'm disappointed in you, Danier.
I don't know what else to say.