Update: If you check in at Metrotown's H&M using Foursquare, you get a check-in special coupon for 25% off any one item! Good until October 16th!
---
I was invited to go to the VIP launch party for the grand opening of H&M in Metrotown. The event was from 6pm to 9pm, featured catering from OPUS, a live DJ and 20% all merchandise.
Giordano Bating Twin Top; Vintage 1 Moto Jeans in Speed; MBMJ Bag
When I arrived with my +1,
Emicably Yours
, at 7pm, we were greeted by a billion friendly H&M SAs and was quickly offered wine and yummy hor d'oeuvres from the OPUS staff. We tried all sorts: venison wellington wraps, turkey skewers, ratatouille in a cone, french onion soup and chocolate in a cup.
The size of the new store is around the same as F21, and the entire top floor was devoted to womens clothing, while downstairs had all the menswear. The entire floor was stocked completely with merchandise from this season- yes, even items that had been sold out in other stores! I took this opportunity to find the bow blouse and fur vest I have been hunting for for a good 3 weeks!
Here are some of things I tried, but I only ended up getting the bow blouse and fur vest.
Bow Blouse; sz 6; $9.95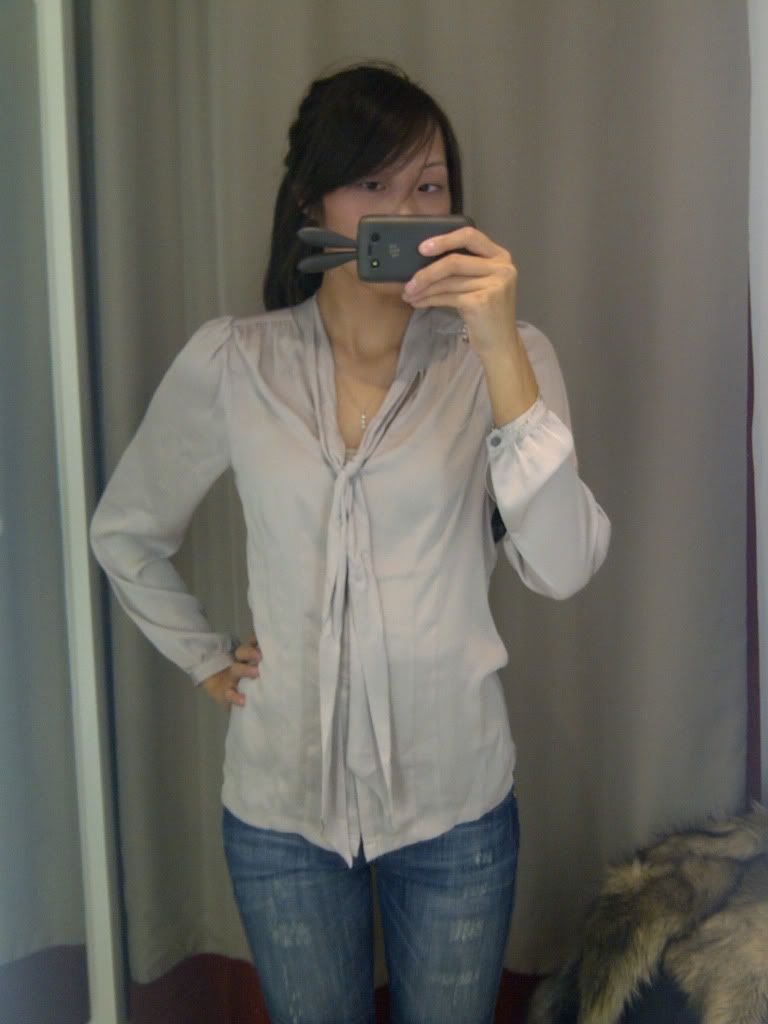 Bow blouse; sz 4; $34.95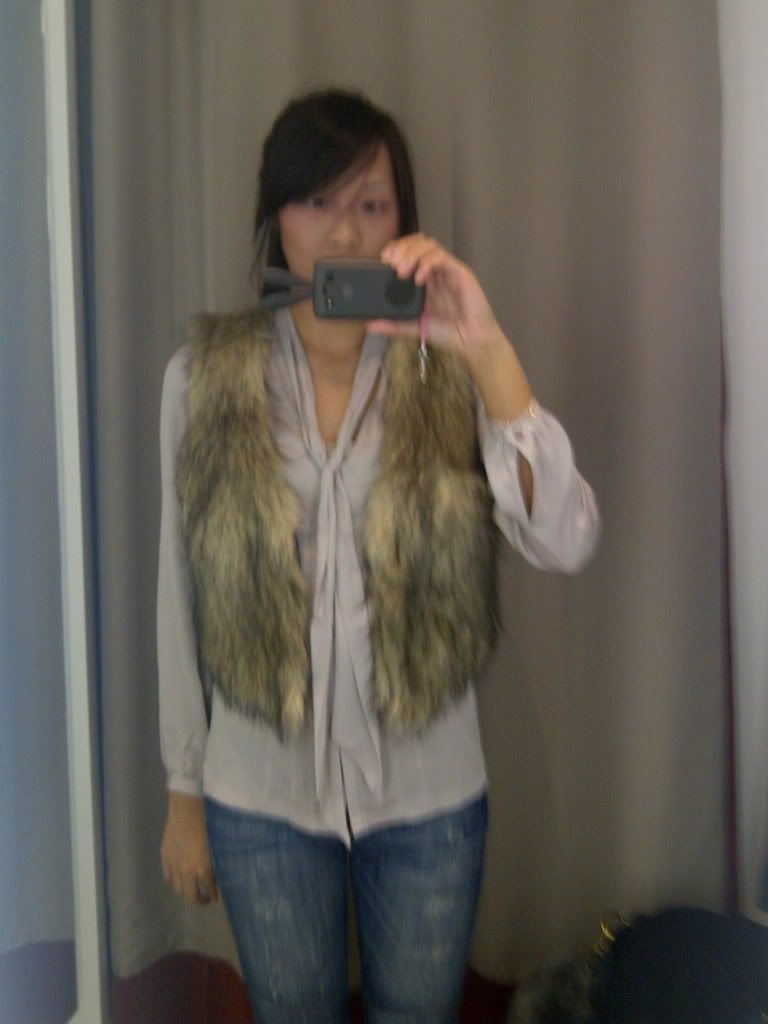 Fur Vest; sz 4; $29.95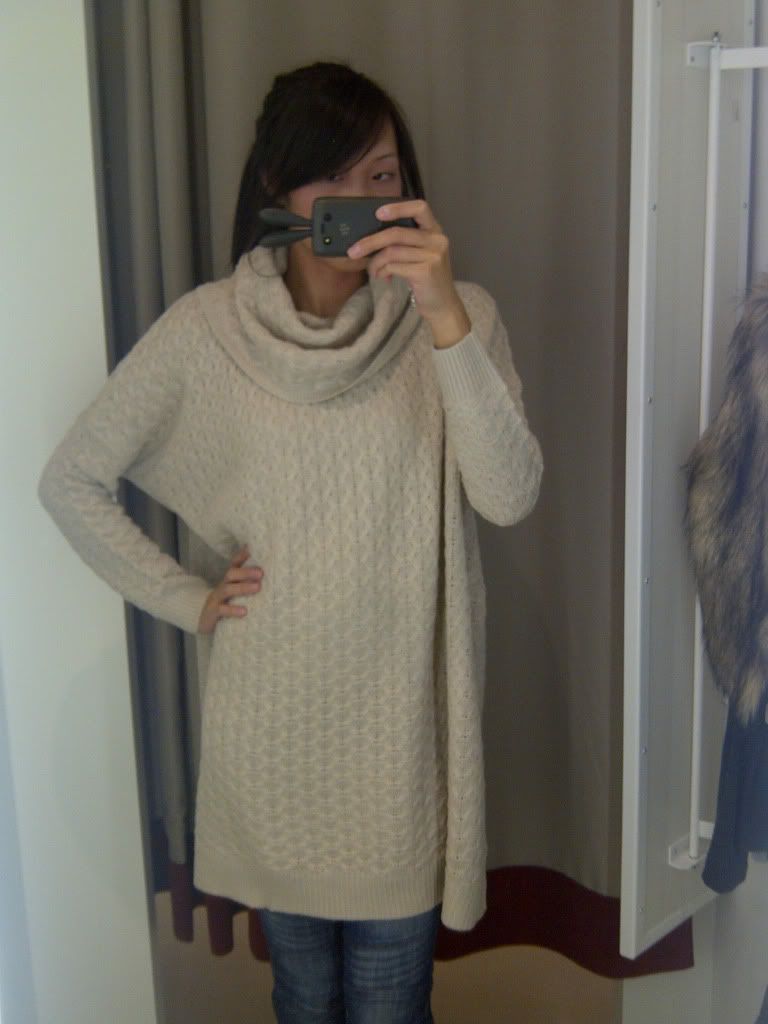 Oversized Cowl Neck Sweater; sz XS; $24.95
The entire store was a-buzz with notable bloggers and fashionistas from around Vancouver. I spotted one of them and totally went fangirl and creepily took a picture of one of them when I went up the escalator. I was too shy to ask for a picture when my face was all red from drinking the cosmos they had lol.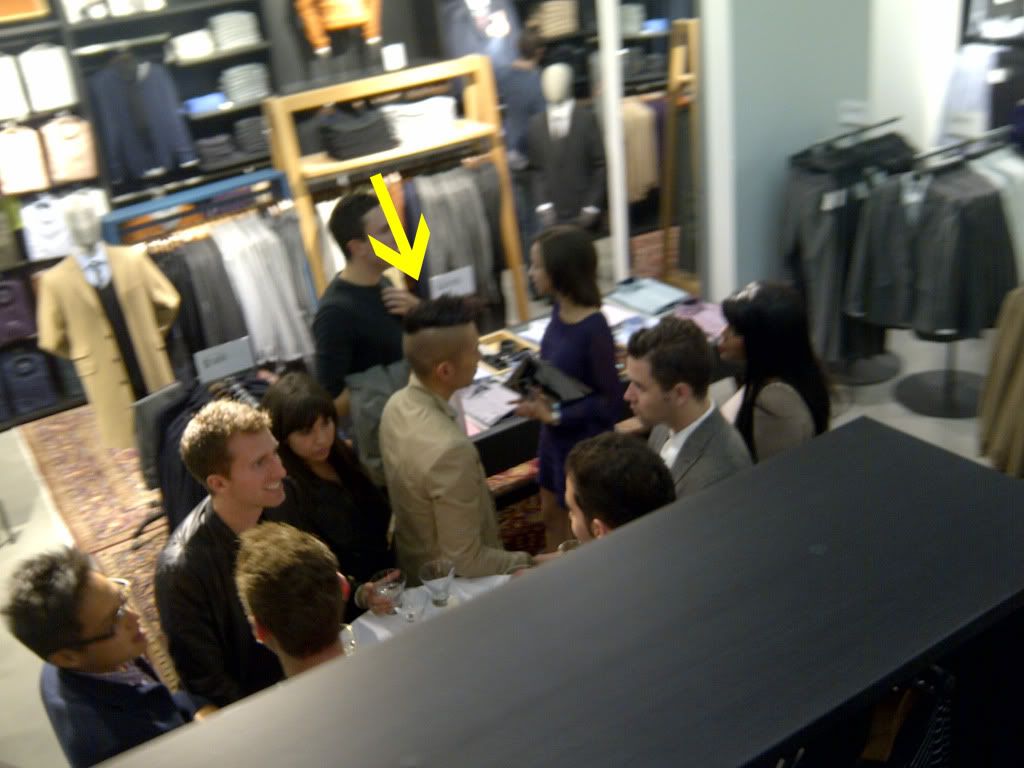 Totally not creeping- Look, The Starving Stylist!!
Check out what
Emicably Yours
got at H&M in the coming days :) I'm sure she has lots to share!