I went to a birthday dinner tonight at Joey's and had a great time :) Lovely people, lovely atmosphere~
What I love about Joey's is the gigantic wash rooms. Perfect for cam whoring <3
Here I am with the H&M bow blouse from
this post
and the suspender tights from
this post
:)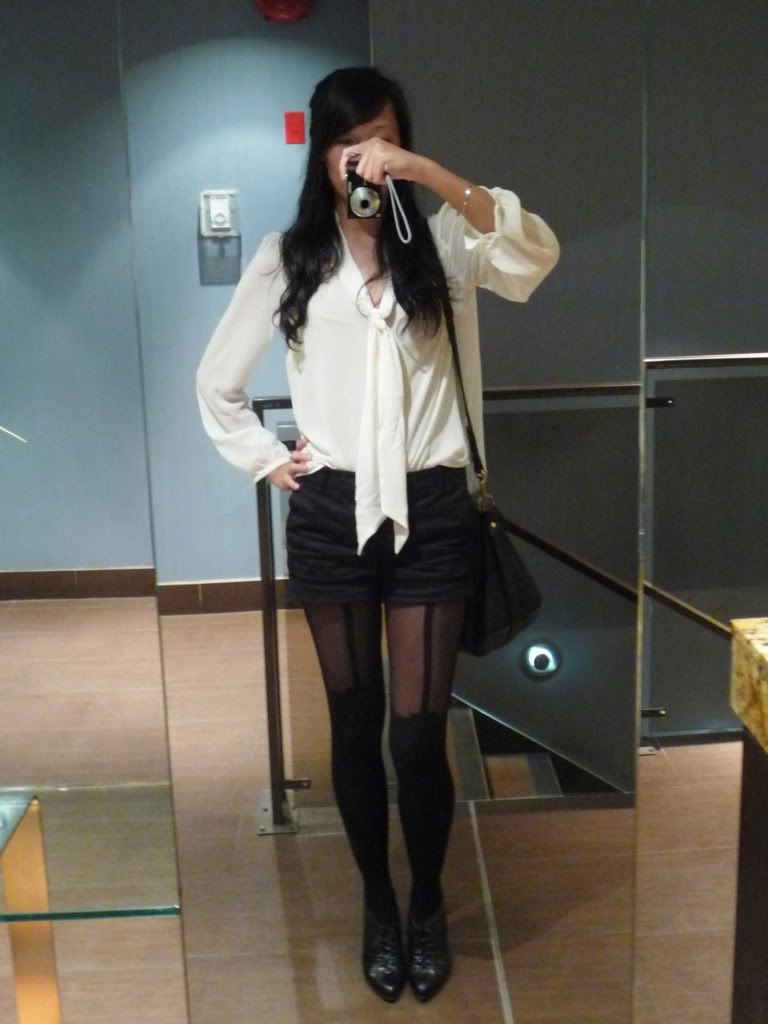 H&M bow blouse; F21 nude tank; Aritzia shorts; Fiore suspender tights
It was a great chance to break out my Louboutins again, since I only wear them for special occasions. If you're wondering why the part of the sole is black is because they are resoled with black vibram soles. When I get a chance I will resole them with red topys.
Christian Louboutin Inverness booties, resoled
It was nippy enough to wear my Mackage leather jacket too. Did I mention how much I love leather? If I didn't, now you know. I have about 5 (or maybe 6?) leather jackets that maybe I'll blog about in the future.
Mackage jacket; MBMJ totally turnlock shifty satchel
Finally, a picture with my food and drink, as all bloggers do :)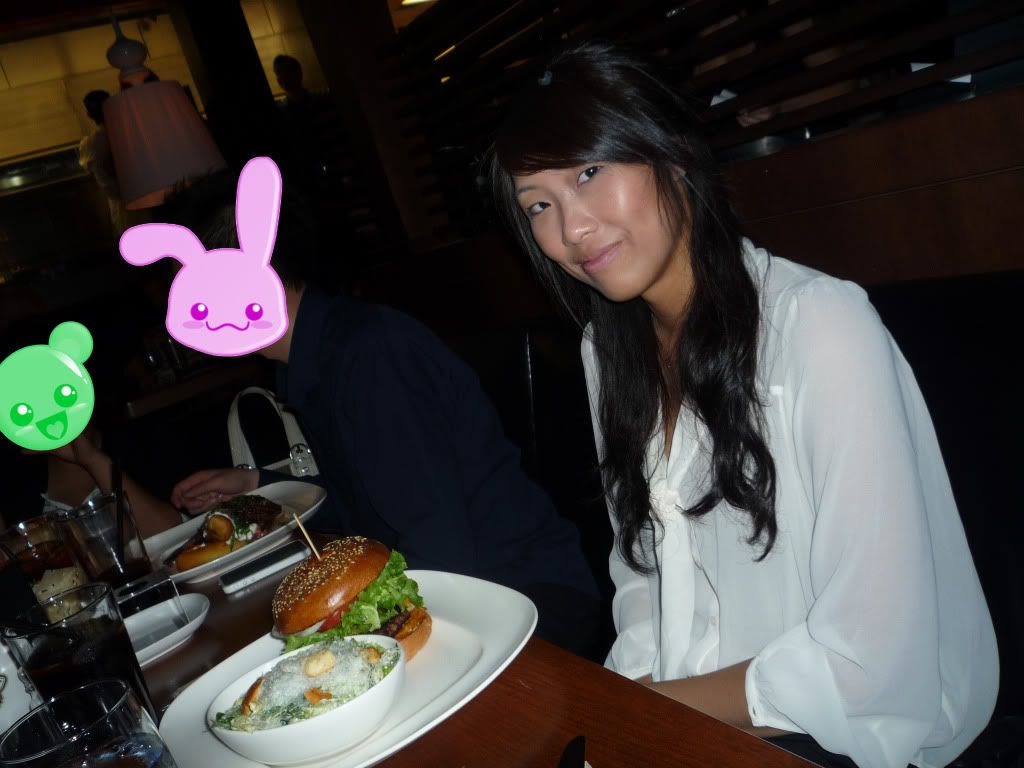 Sitting with a bunny and a bear :) Eating a ginormous burger with a side of ceasar salad~