The weather was awesome today: Perfectly sunny, with crisp October air~
I wore my Boho Batwing Knit Cardigan today which I got this week off Trinity on facebook, an Asian fashion store run by a Vancouverite. I follow a lot of these facebook stores, but I like Trinity best because she has decent prices, very cute stock, quick updates and ongoing promotions. Though facebook may be a rare place to find apparel, it's definitely a good alternative to Asian fashion online stores that charge expensive shipping.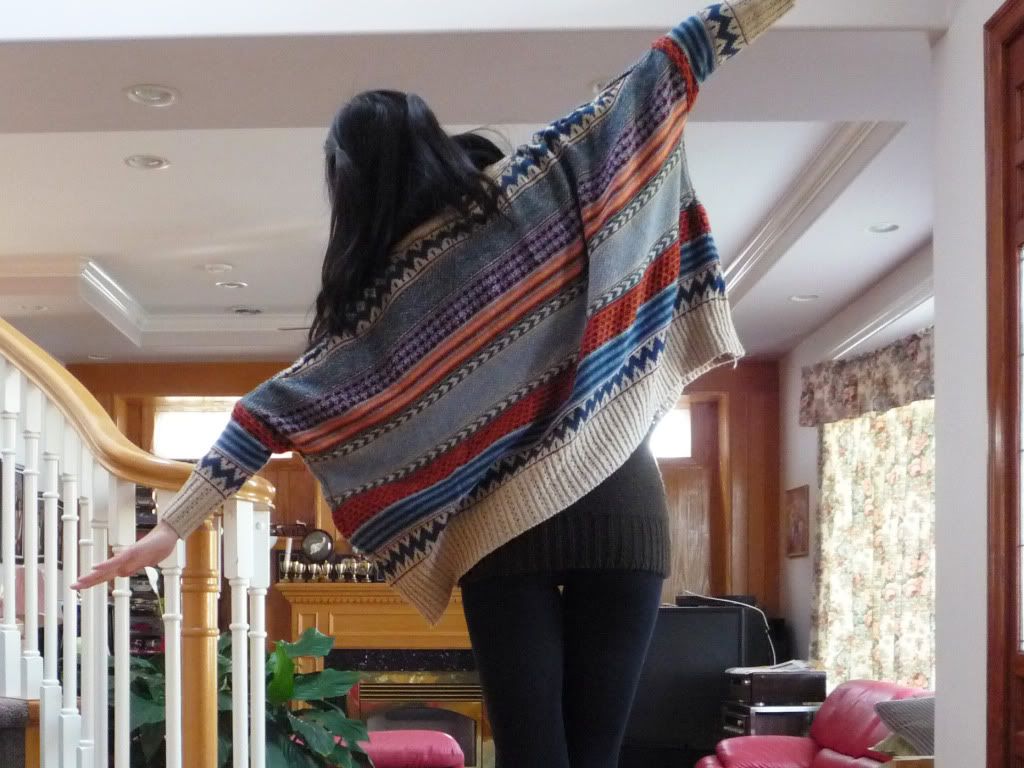 Inside, I wore a white longsleeve, knit sweater dress and leggings. Sweater dresses keep both your top and bottom warm without skimping on style :)
White Longsleeve; Kismet Brown Sweater Dress; Seduction Leggings; Whooga ugg boots
As always, you can't forget a chunky knit scarf!!!