Did some city wandering today... all the way to Delta. Made our way too a big thrift shop, where I found some glow-in-the-dark nail polish~ Yes!! Perfect for Halloween right? :)
It was nice and warm, so no jacket needed...
A fur vest would do just perfect~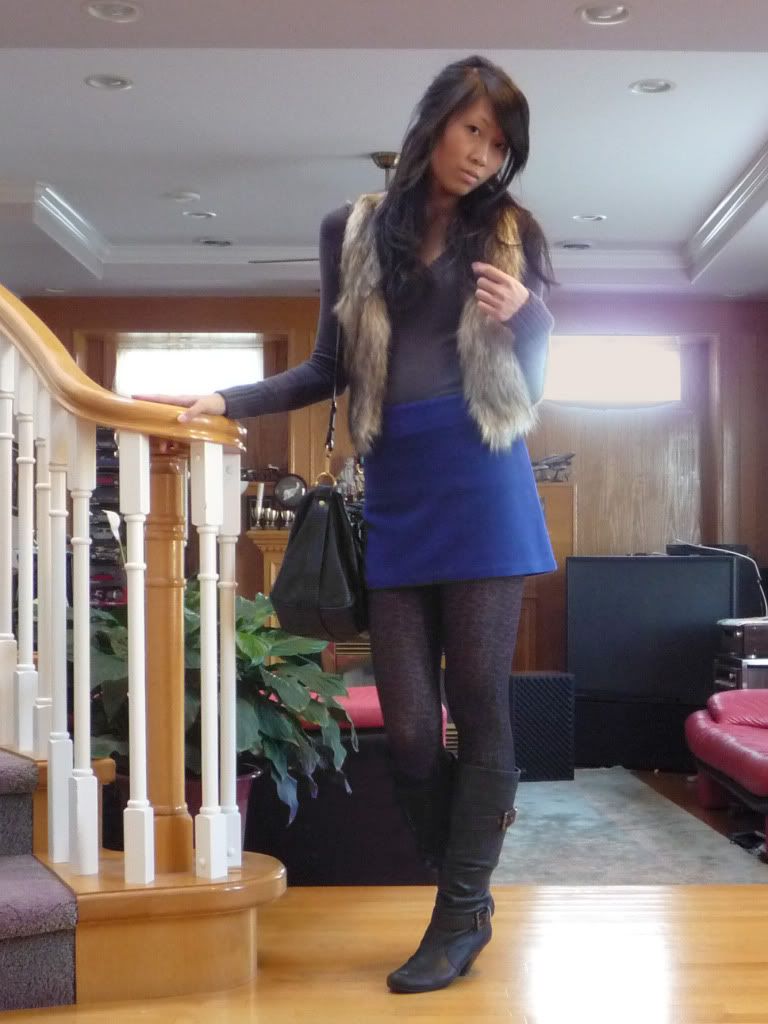 H&M fur vest; F21 sweater; Smart Set wool mini skirt; Leopard tights; JS boots; MBMJ bag
This fur vest I bought from H&M this past week, seen in
this post
. Couldn't wait to wear it! The sweater inside is a V-neck I got from Forever 21 last year. It fits so well I have another one in a different colour ;)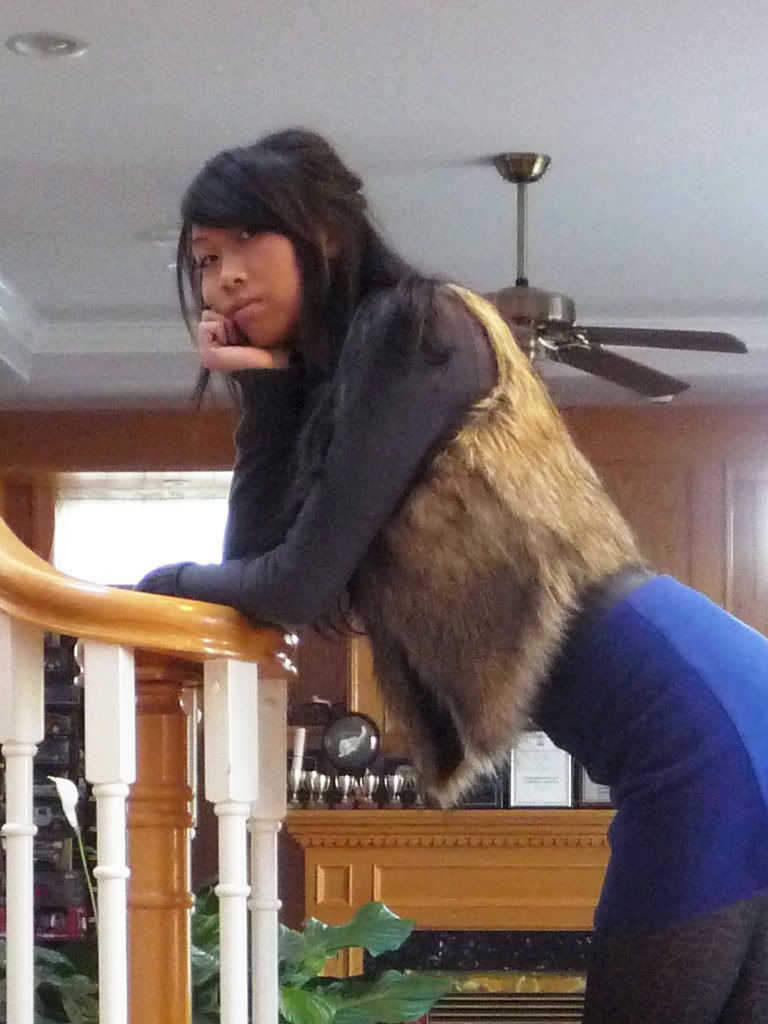 I never remember I have a ceiling fan there..
I tucked my sweater into this blue wool mini skirt, from Smart Set, around 7 years ago. Still fits! I'm so glad I kept it all these years. I also have the same one in green :) H&M has similar wool blend minis currently on sale; one of my
must-have picks for this season
. I paired my mini with some cute leopard tights I got on super-duper sale for $2.50 (originally $15) at Sears a couple months back. I'm not sure what brand they are.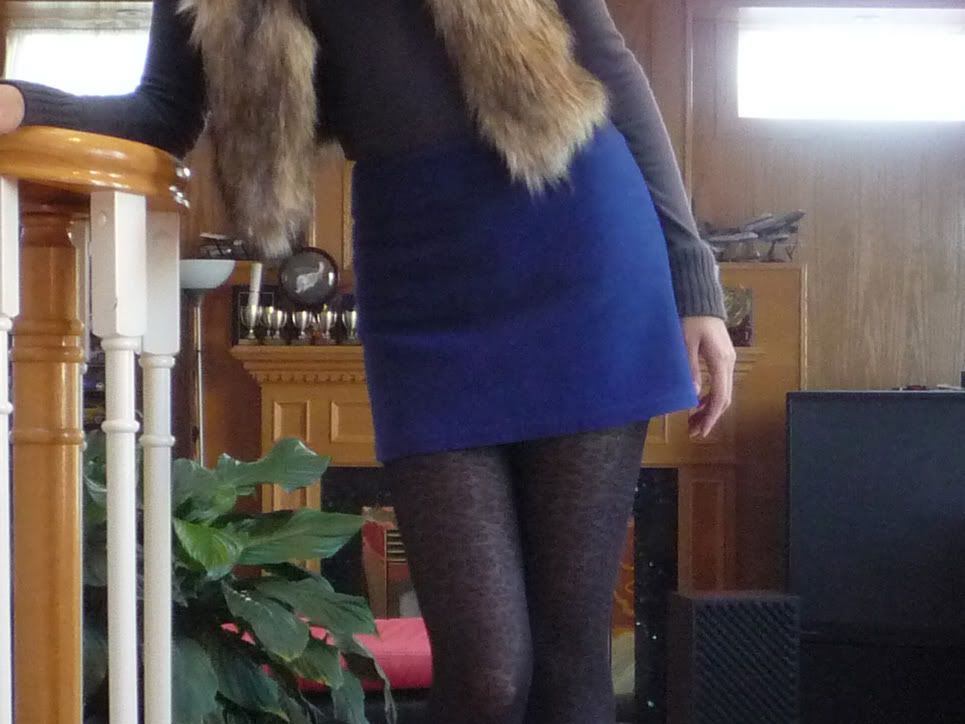 Yay for old skirts that still fit!
As always, rocking my knee-high Jessica Simpson leather boots and my bag-of-the-month, the MBMJ shifty satchel that you guys see so much.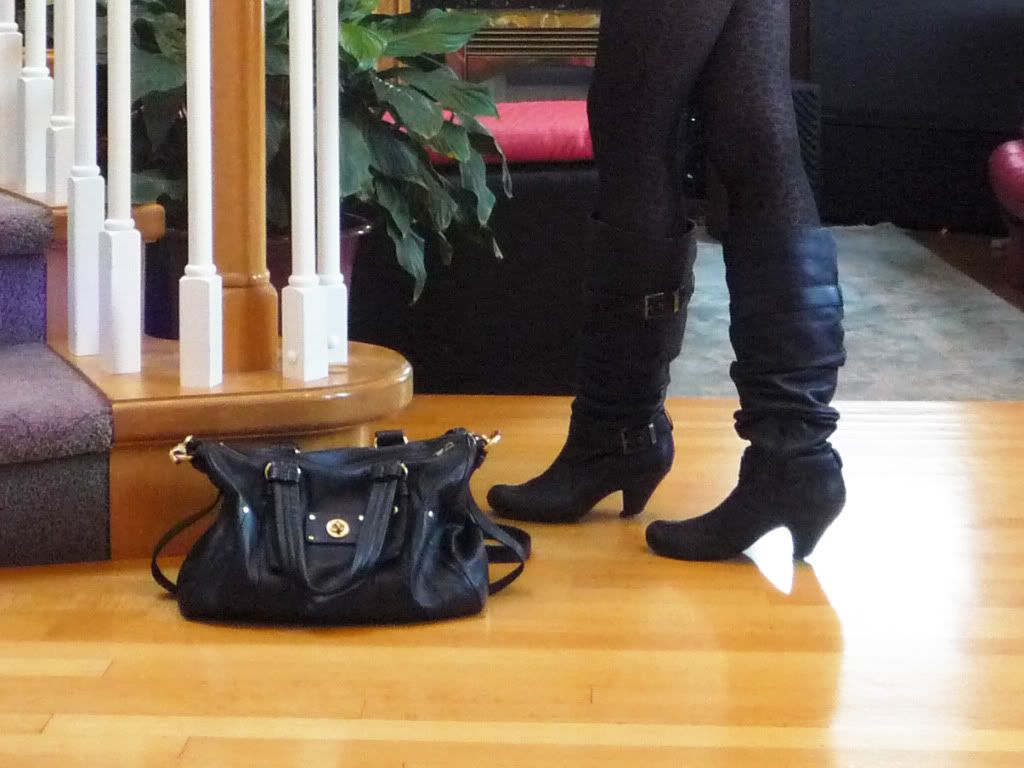 Jessica Simpson boots, MBMJ totally turnlock shifty satchel
One last pic to show you the whole ensemble again :)
I love how my MBMJ bag just squishes into a lump when it relaxes <3
Cheers gaiz~ Hope you're having a good weekend!