Hi Everyone! Hope you all had a good weekend.
After reluctantly dragging myself out of bed this morning, I opened my closet and the first thing that I saw was my J Brand pencil skinnies in Palette. I figured,
hmm why not? I haven't worn them in forever
. Then I grabbed it thinking,
what top
? Which is when I spied my pirate blouse! It's not really called a pirate blouse, but I always call it that because it looks like what pirate's wear in cartoons, mostly due to the balloony sleeves :) So I turned out to be some sort of Pirate / Painter mix.
Every time I wear my fur vest to work someone always comments on it. Today, it was "Did you go hunting this weekend?" *facepalm* Pft, engineers, what do they know!
H&M belt & fur vest (On sale!! similar); Wholesale7 blouse (here); J Brand 12" Pencil in Palette (here);
Vince Camuto 'Braden' boots (on sale! here)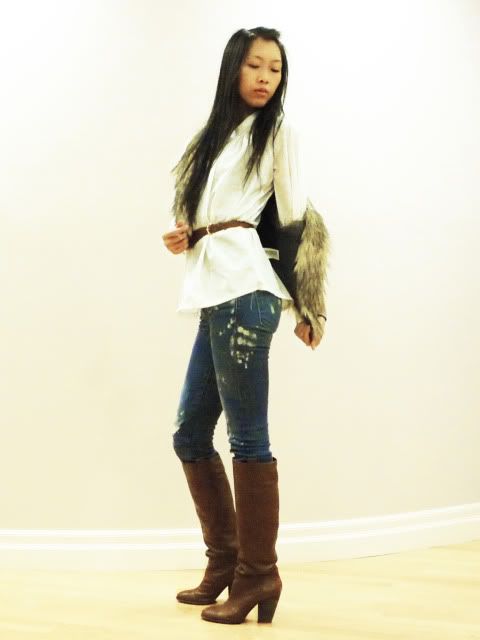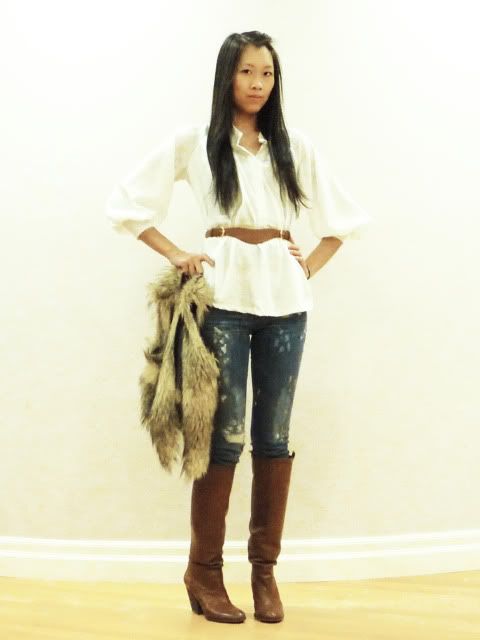 See the balloony sleeves?
I'm trying to snarl like a pirate but it wasn't working. I look like I have facial problem.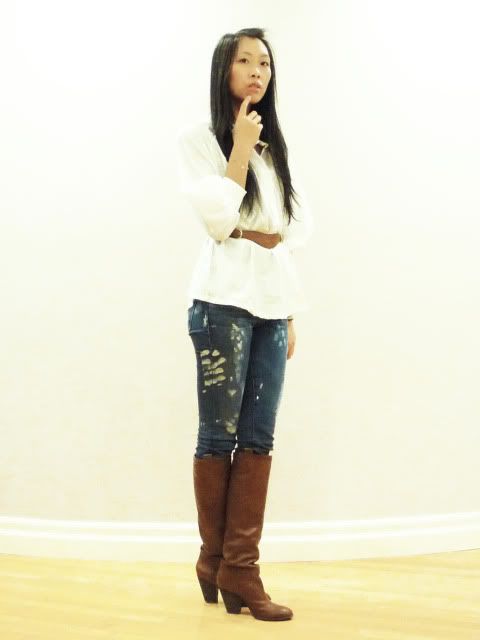 Oh where, oh where did my little dog go?
This weekend was a relatively uneventful one. You know, doing laundry, watching TV, bumming around with the bf... and the like. I know I'm boring. Don't worry, next week is going to be much more exciting! More details later this week!~
Hope your week is off to a good start!