This past week I had the chance to go to two restaurants as part of the Dine Out Vancouver Festival. I went to
Five Sails
(inside the Pan Pacific Hotel) with
Kerri
and
Sheila
, and
Chambar
with my coworkers.
Five Sails
was great- the portions were a little small, but overall, every course was quite delicious and satisfying. I chose the Lobster Bisque to start, followed by the Grilled "Prime" New York steak and the Pavlova for dessert. The restaurant also treated us with a shrimp salad cocktail and little chocolate cubes before and after our 3-course meal. I also ran into an old high school friend working at the restaurant, which was a nice surprise! Shoutout the Laura :) ~
Miniature shrimp salad cocktail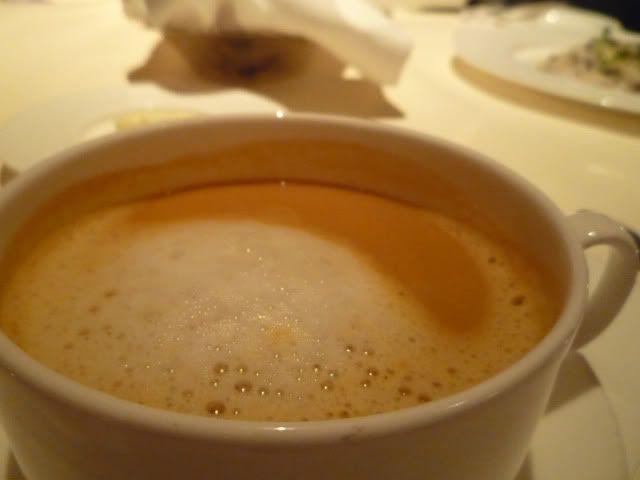 Lobster Bisque with fresh Atlantic lobster - looks like a latte doesn't it?
Grilled "Prime" New York steak (prepared medium/medium rare) silky Madeira sauce, crisp sweet onion rings vegetables in season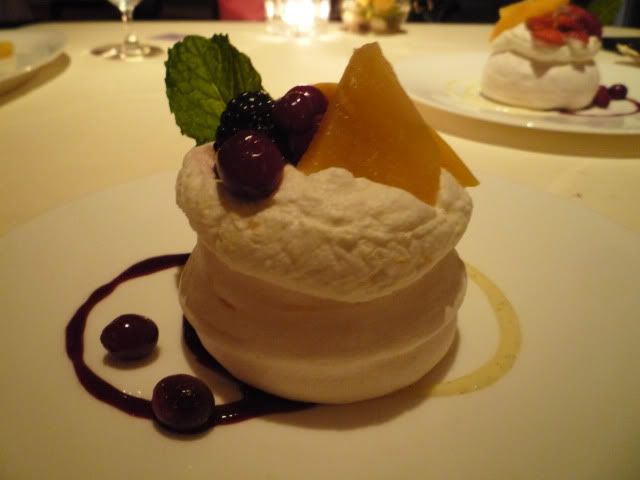 Pavlova with fresh seasonal & exotic fruits fruit coulis & silky creme Anglaise
Little chocolate cubes
---
Chambar
is a Belgian restaurant who has a huge love of extreme ambient lighting, lol. It was so dark in there I could barely tell what I was eating. So sorry for the dim pictures- the flash made it even worse. I also forgot to take a picture of my first course.
For my dinner, I chose the chevreuil carpaccio to start, the tomato soup mussels + fries, and the toasted meringue with cream cheese ice cream for dessert. Rest assured- the food was also very good (especially the cream cheese ice cream) despite not being about to see it, though the mussels could have been less salty.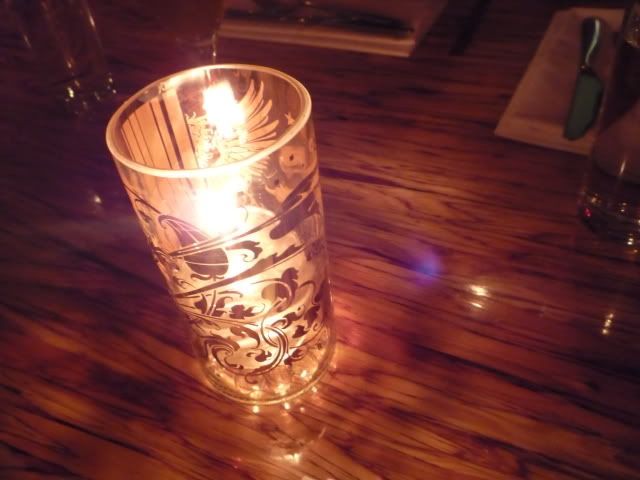 This is all they had for lighting. A candle per table. haha.
Moules-Frites Congolaise - Mussels, tomato coconut cream, smoked chili & lime, cilantro
The 'frites' - I loved these so much I ate my friends' too lol.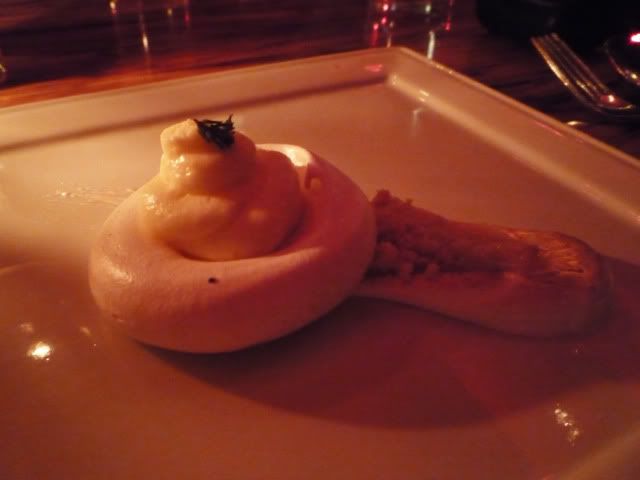 Lemon curd, toasted meringue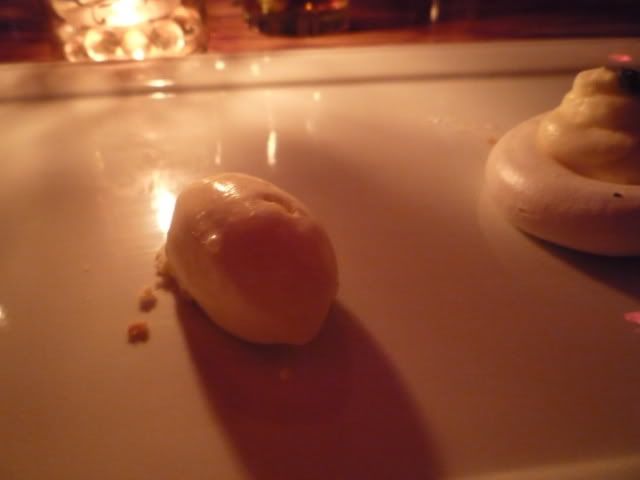 THE CREAM CHEESE ICE CREAM... omgaaah om noms.
I always try and partake in the Dine Out festival because it's a great way to try out those otherwise expensive restaurants for a cheaper price. Though it may be a bit hard to book tables because of the increased amount of guests, I still do it every year~
Did you try out any restaurants for Dine Out this year? :)
PS. Have you
entered my
GIVEAWAY
! PLEASE ENTER :) It's open globally!!