I'd like to share a little bit of my past with you guys :) Even before I started blogging, I was taking outfit pictures and posting them onto forums, or xanga or just my facebook. Here's one of them from way back in 2010, featuring my J Brand Houlihan cargos!
Little did you know, my hair is naturally this straight! In my recent photos, my hair is a bit wavy at the ends. But that's because I digitally permed my hair last year and since lost most of its curl, so what's left is the wavy ends. Also, my hair may look like dyed in this photo, but it's really not :) My hair is naturally brown and gets lighter in the summer~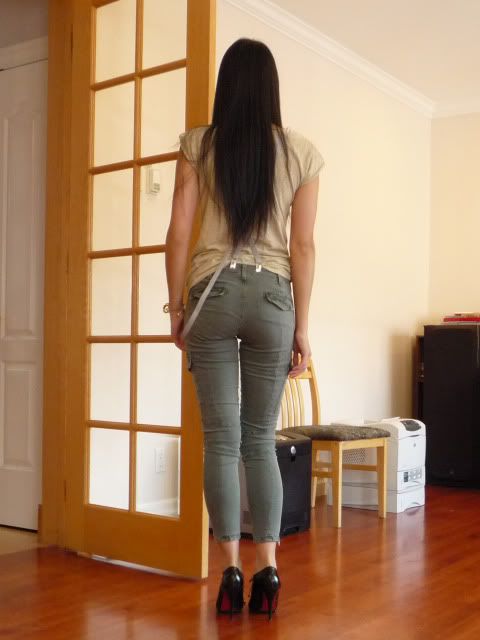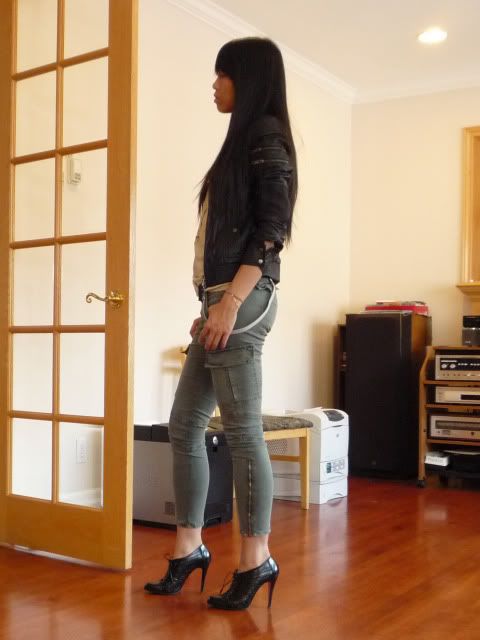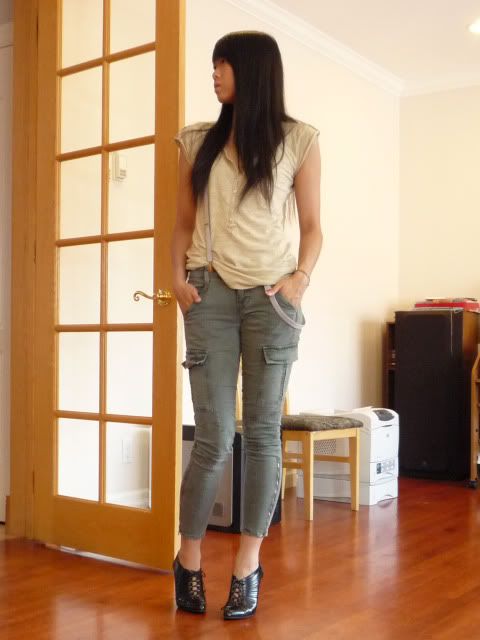 Pretty unimaginative poses AMIRITE? Haha. I think I've definitely improved since then. Over the course of the past few months, taking outfit picture after outfit picture, I've learned so many do's and don't's of posing:
Slighten turn your body 30 degrees. Standing straight on towards the camera will flatten you out. The 30-tilt also applies for your face!
Stand with one leg off-pressure and slightly bent to look more natural. Otherwise you can look too robotic with your arms and legs too straight.
Try to think of something happy while posing so that your lips will give off a natural smile. Smiling too hard can come off fake, or show too much gum.
Breathe in while you take pictures. This will lock your joints in and make you look more fierce!
Relax your mouth and leave it slightly gaping. This gives off a sexy vibe in pictures.
If you're not having a good face day, take pictures with your eyes down or off to the side. This can give you a sensual look and take the focus off your face.
For face pictures, take pictures from at the same angle as your face. If you take it from a lower angle, it can enlarge your jaw or chin. If you take it from the top, it can make your eyes look strained or zombiefied.
These are just my tips that I've learned from trial and error.
What are your go-to poses? Do you have any posing tips you'd like to share?
Let me know in the comments or tweet me
@ohsovonnie
! :)
PS. If you have twitter, let me know your username! I need to make a blogroll twitter list~