I couple months ago I got this A-line high waisted skirt at Urban Outfitters. I'm not usually the type to wear long skirts, but for some reason I thought this one was workable. I was drawn in by the brass snap buttons on the waist, the snap buttons on the edges of the skirt hem and the pockets at the front. I was going to keep this strictly as a spring/summer skirt, but I had something else in mind when I woke up yesterday.
In the end, I think I look like I'm from the little house on the prairie that just skinned a fox to make a fur vest lol.
The only bad thing about this skirt is that it's the hardest thing to put on and take off! Yes, there are snap buttons and a zipper at the waist, but I really have to try and squeeze my bum smaller so that it can go up. Not a pretty image, I know, but hey- it's the true. Stupid proportionally large bum!
On another note, the belt I'm wearing is from H&M which I got on
boxing day
. I'm not sure if I'm supposed to wear it with the 'dip' flipped up or down, at the back or the front, but I wore it downwards cuz I thought it looked cuter.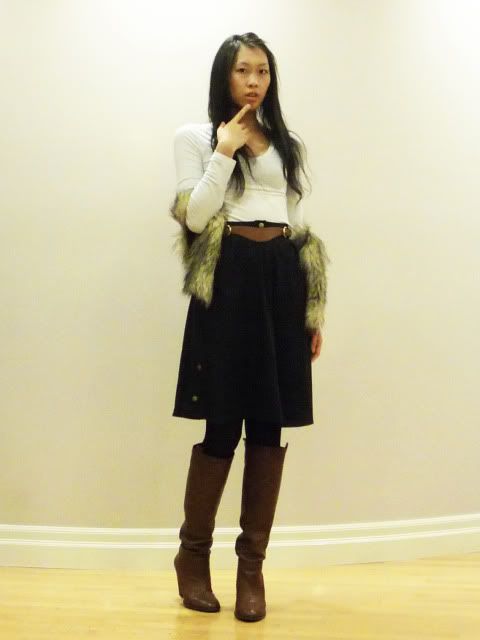 This is my clueless look pose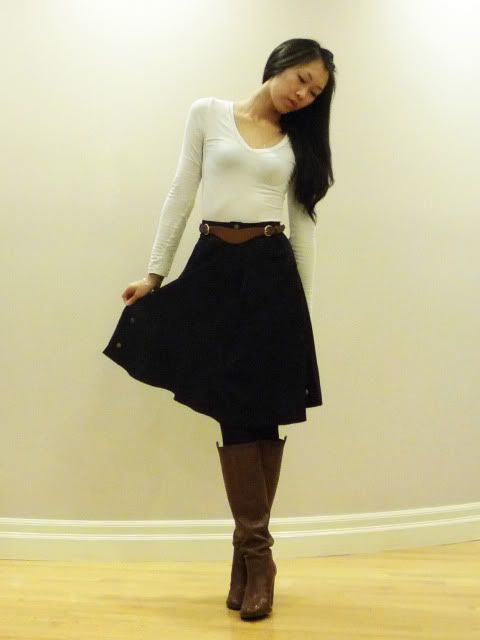 I didn't skin a fox I swear :(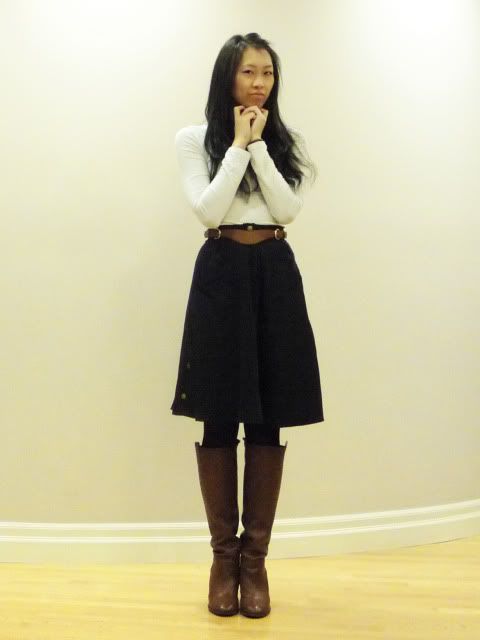 You believe me don't you? :) :)
Close-up
Oh yes! I wanna ask A HUGE favour of my readers...
Has anyone see this
Crepe wedge (red)
at their local
Zara
store in a size eu39/us8?
Let me know! I'll be eternally grateful! <3