Watch me strip.
Just kidding- I just love deconstructing my outfit in my photos :)
This outfit features my Rebel Yell 'DANGER' tee. This shirt I got from DJ Premium during their
CYBER MONDAY sale
and I love it to bits. It's the softest material ever... feels like wearing pajamas. I totally want to wear it to sleep.
This Mike & Chris leather jacket has been a long time favourite. I love that it has a hood. The leather is just so buttery soft... I would sleep naked in this too. It's unfortunate that Mike & Chris has since went out of business so their pieces are hard to come by. Your best bet would be eBay, but I included a link above just to show you what the stock picture looks like.
If you've been following my outfit posts, you've seen the sateen J Brands
here
as well :) I still think they're magic!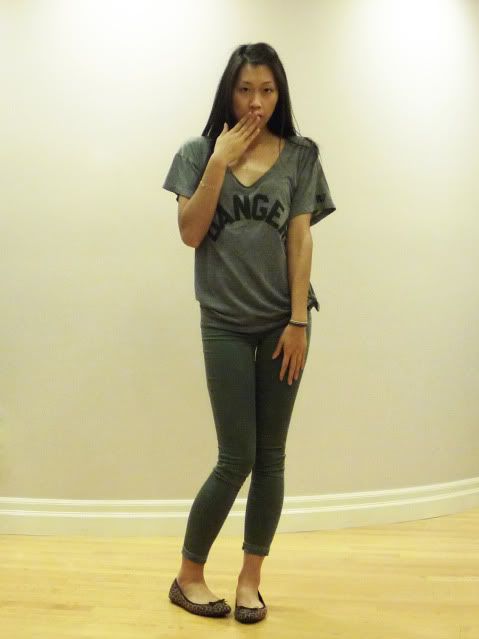 Dangerous? Me?