Gung Hei Fat Choy everyone! I wish everyone a year full of luck and prosperous shopping :)
It's the year of the Dragon this year, which is extra special because I was born in the year of the Dragon! As a Chinese custom, you're supposed to wear
RED
for celebrations and happy times. I love it when there are festive occasions because it governs the colour I'm going to wear, giving me a fashion challenge inside my head. Red isn't a colour I usually wear- I think I only have 3 pieces of red clothing (
mittens
,
a scarf
, this shirt)- so this holiday pushes my fashion senses out of my comfort zone.
This outfit is essentially pretty simple. One of my recent additions to my wardrobe is this red top from Zara from my
last haul
. Paired with my favourite J brand black pants, and completed with my fur vest I can't live without and have worn way too much this season.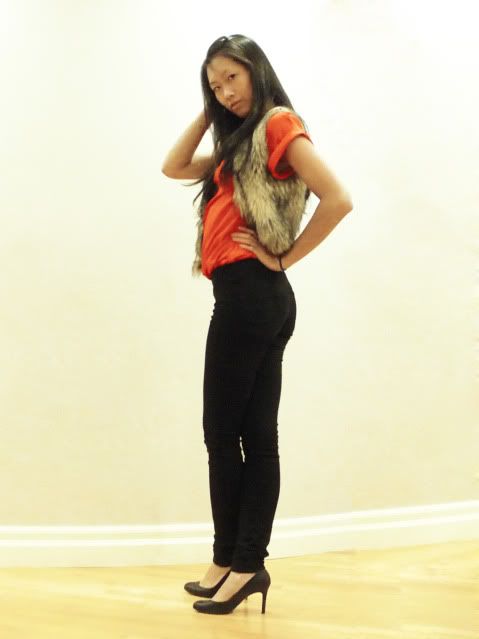 Zara silk top; J Brand x Hussein Chalayan pants (here, similar);
H&M fur vest (On sale!! similar); Ann Taylor Perfect pumps (here)