Blouses. Bows. Chiffon. All that girly stuff.
I've been really into that lately and been neglecting my jeans. Why? I don't know. Maybe I'm getting older? Nah, that's not it. Sometimes I feel jeans are too casual nowadays, and not classy enough. But then again, neither are leggings and I wear them all the time. Any way, moving on to the outfit I wore to
Dine Out
at
Chambar
with my coworkers~
Just showing off yet another bow blouse I have :) The rest you've seen from a /
myriad
/
of
/
my
/
other
/
outfit
/
posts
:)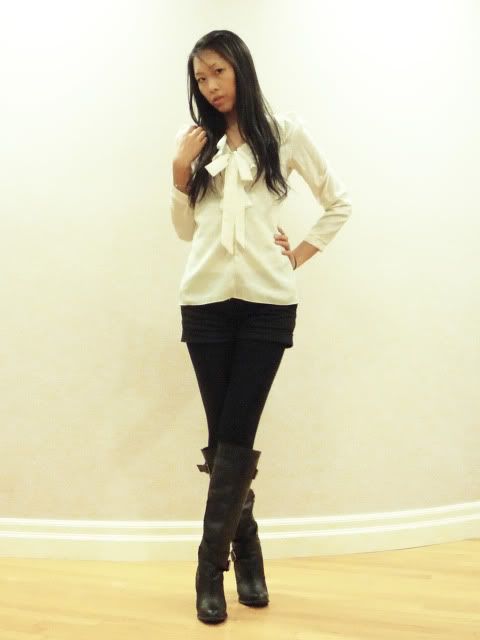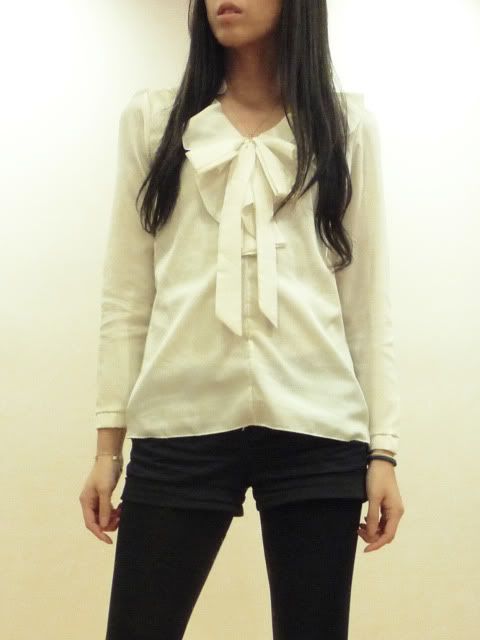 Sorry I haven't been really active in making my normal rounds of comments and such. I've been so busy this past week with lots of work and the Dine Out festival (more on that later), and not much sleep.
But I hope every has entered my
GIVEAWAY
! PLEASE ENTER :) It's open globally!!