I figured I would do a separate post for outfits, randoms, and such :)
The obligatory VFW photo in front of the backdrop!
Combined outfits photos for...
Wednesday~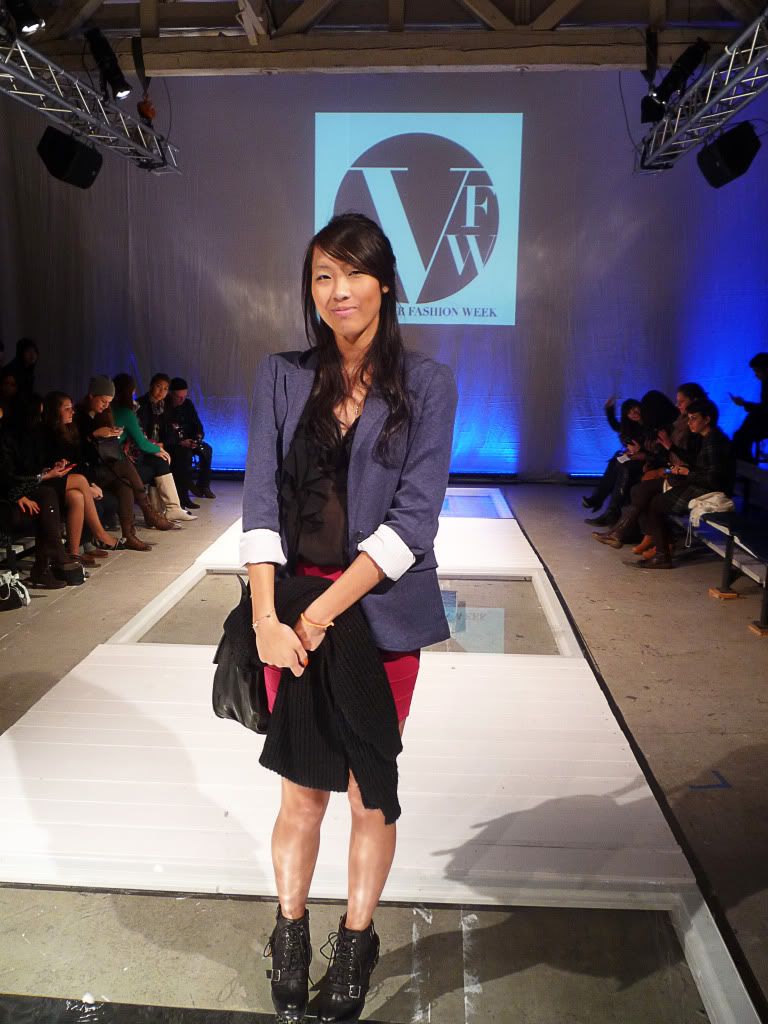 Talula purple blazer; Smart Set chiffon top; F21 bandage skirt; Yesstyle scarf; Qupid boots
Friday~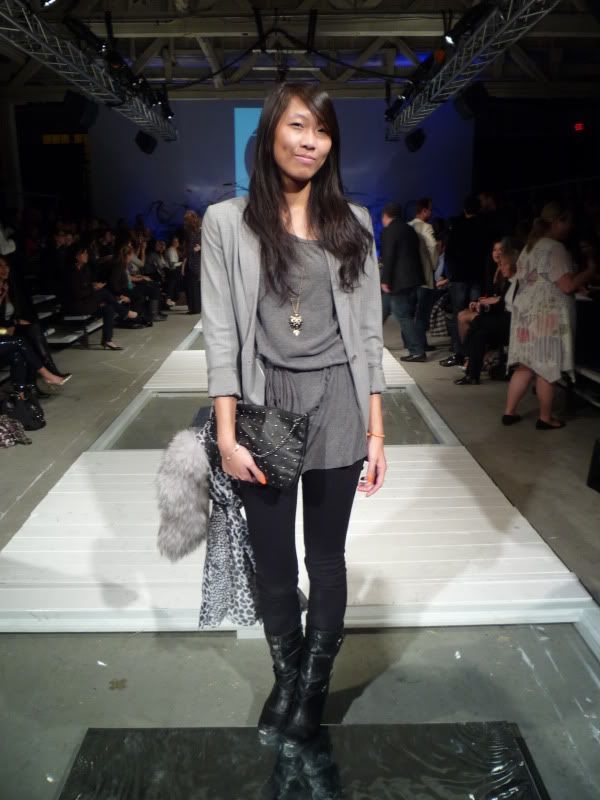 Talula Babaton blazer; Heartloom offshoulder tunic; J brand x hussein chalayan;
AE boots; Suzy Shier scarf; H&M bag
Then Saturday~
Cocostar blazer (yesstyle); Dynamite chiffon top; Aritzia shorts; Fiore suspender tights; AE boots
The rest of these are random shots up and about VFW. They aren't in chronological order but you can tell by my outfits when they were taken.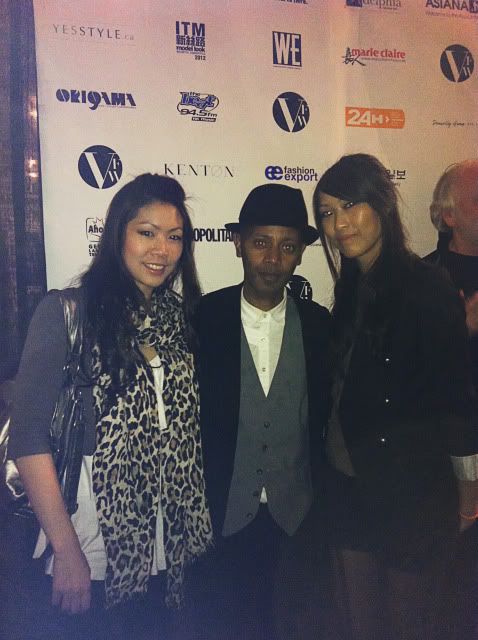 Here Emi and I are with Jamal, the VFW organizer.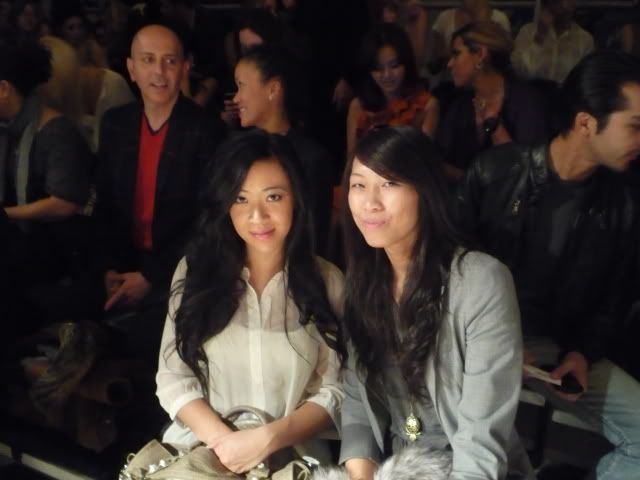 Kerri and I on the sidelines of the catwalk :) Kerri, looking beautiful as always!
Emi and I in the backrooms of the studio. We found a giant birdcage with a creepy fake bird in it. Eep.
Giant tableware we found in the VIP louge. I look even more gigantic :(