On Monday, I learned my lesson. Work has freezing temperatures, and one medium-thick layer sweater was NOT enough. I sit a foot away from a single pane window the size of a cinema big screen, 8 floors up, and I swear the heat is pms-ing because it refuses to heat my side of the office.
So Tuesday, I was prepared. I wore double the amount of clothing I had on Monday, to show the cold air whose BAUS.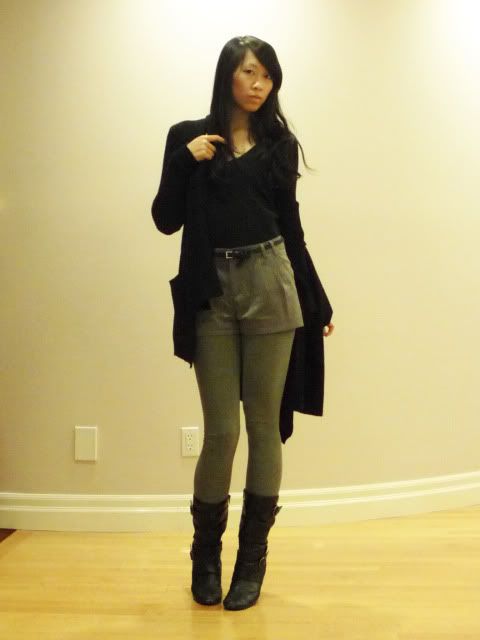 Seductions knit cardi and leggings; H&M vneck sweater, shorts & belt; AE boots
That's right, I'm wearing TWO sweaters. A v-neck sweater and a knit sweater cardigan.
The second, twice as thick as the first.
Ya'll know how I love pockets in my cardigans:
Handy for storing lip balm and my keycard
I wore it belted most of the day to keep in the warmth.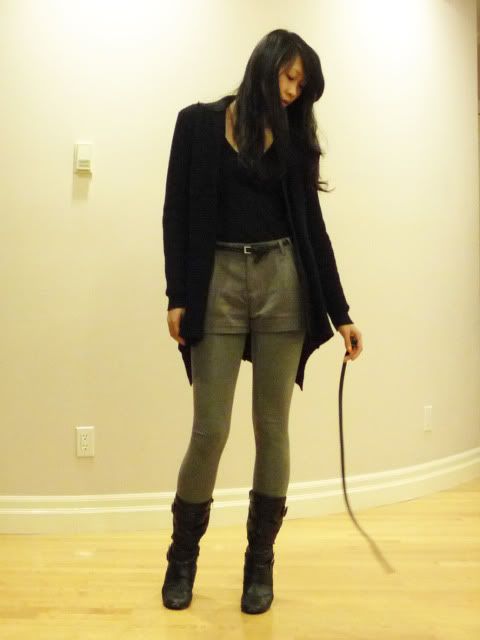 Belted & Unbelted