From the J brand sample sale mentioned in
this
post, I broke out my new J brands to wear on Saturday. I couldn't be happier with them. The fit, material, and quality is just as great as all the other J brands that I have, and I'm glad to have 3 more to add to my J brand collection.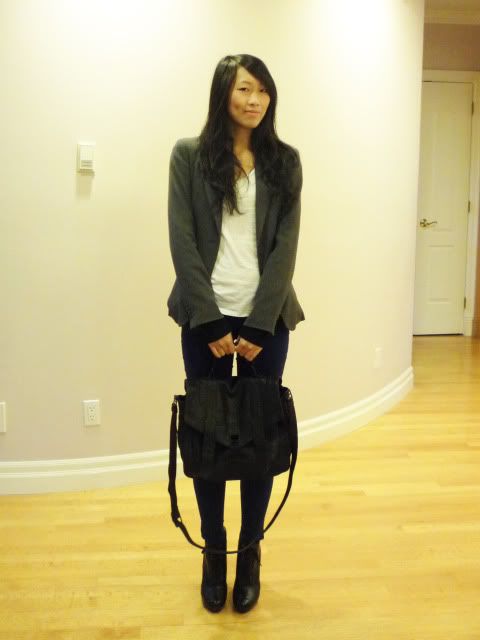 Suzy Shier blazer; Urban Behaviour cardi; Dynamite Tee; Danier bag
J Brand Midrise Twill in Nightfall (here); Mrkt Galena oxford bootie (here);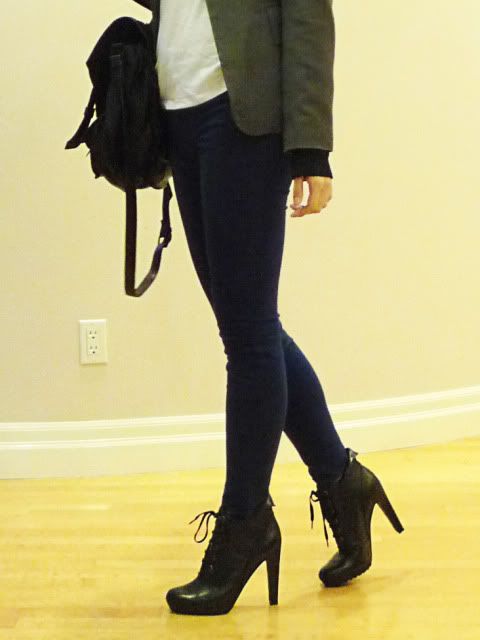 What a lovely shade of blue :)
I was too chicken to wear just the blazer on top of my white tee so I opted with a black cardigan underneath. It was the best idea of the day since the weatherman decided to SHIKA SHIKA KABOOM some heavy rain on us the entire freezing day.
Obligatory off-shoulder side pose
If you haven't checked it out yet, make sure you take a look at my blogger meetup post
here
!