Guess what! My friend Emi from
EmicablyYours
scored awesome 5 day passes to Vancouver Fashion Week and I got to tag along ;) After the opening ceremony yesterday, today was the start of the catwalks, so keep your eyes peeled for my recap and photos in my next blog post!
In the meantime, here's what I wore to the event~
I decided to brighten up the cloudy, rainy night with some colour! The pink was just bright enough, and the purple acted more like a grey so it didn't over saturate the look. Not bad for a last minute outfit right?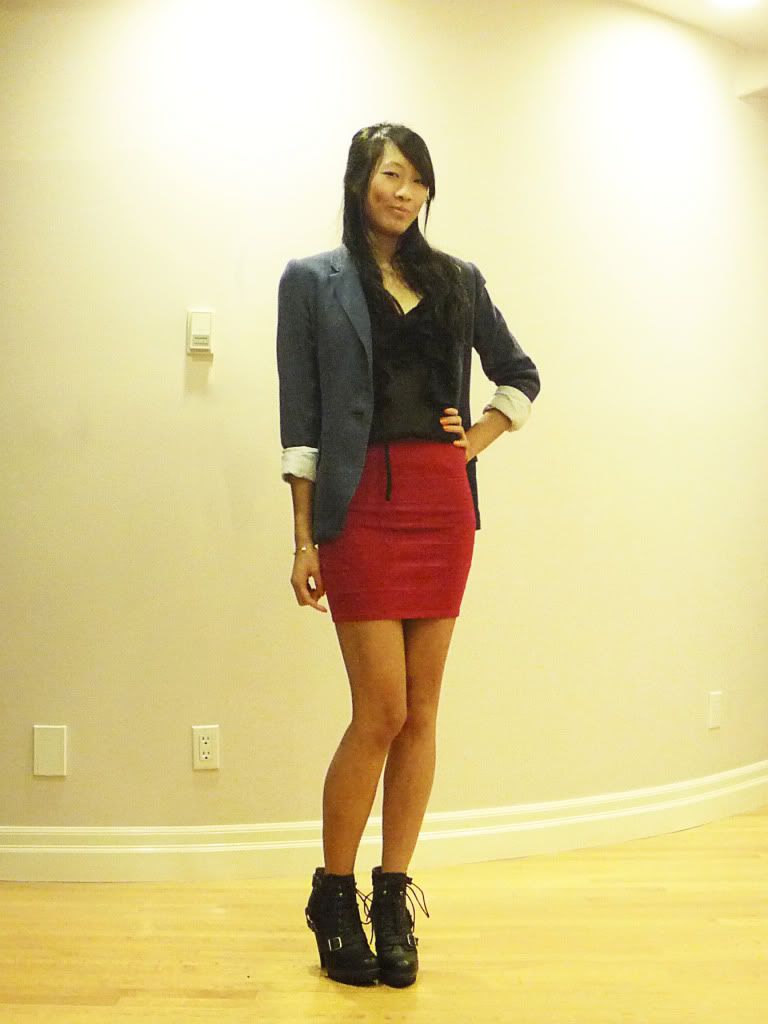 Talula Babaton purple blazer; Smart Set chiffon blouse; F21 bandage skirt; Qupid boots
I was originally going to wear tights, but I didn't want to cut myself into thirds so I opted against it. They say you're supposed to wear tights the same colour of your skirt or tights the same colour of your shoes but I didn't have any pink tights, nor plain black opaque tights, so I just didn't wear any at all. It was a cold decision but it looked much more proportioned tights-less.
Random fact about ohsovonnie: I have a birthmark on my left calf ;) You can see it in the pic below.
It was WAY too cold outside so I had to bundle up in a scarf like a babushka ;)
Upclose photo of the ruffles. Aren't they cute? There's also a tie to make it a keyhole neck but I like to keep it open so it doesn't cover my necklace.
This is the only good photo of the two of us, lol. Not very good but it'll suffice. We totally have matchy-matchy booties!
Ps. the first picture of this post used to have
Emi
in it but I totally photoshopped her out because I couldn't find a good upright photo of me, AHA~ gomenyasaiii ;)