I'm the type of person where if I like a piece of clothing, I like the wear the heck out of it. Wednesday's outfit was a mixture of a lot the clothing pieces that I frequently wear. I think all of them have been in previous outfit photos. Sometimes an old item can be just as good as a new one, depending on how you wear it.
Remember the bow blouse from
here
and
here
? Guess whose wearing it again ;) This time, I'm wearing a sweater over it since alone, it would have been too cold. Plus, the bow looks super cute popping out of the v-neck like that.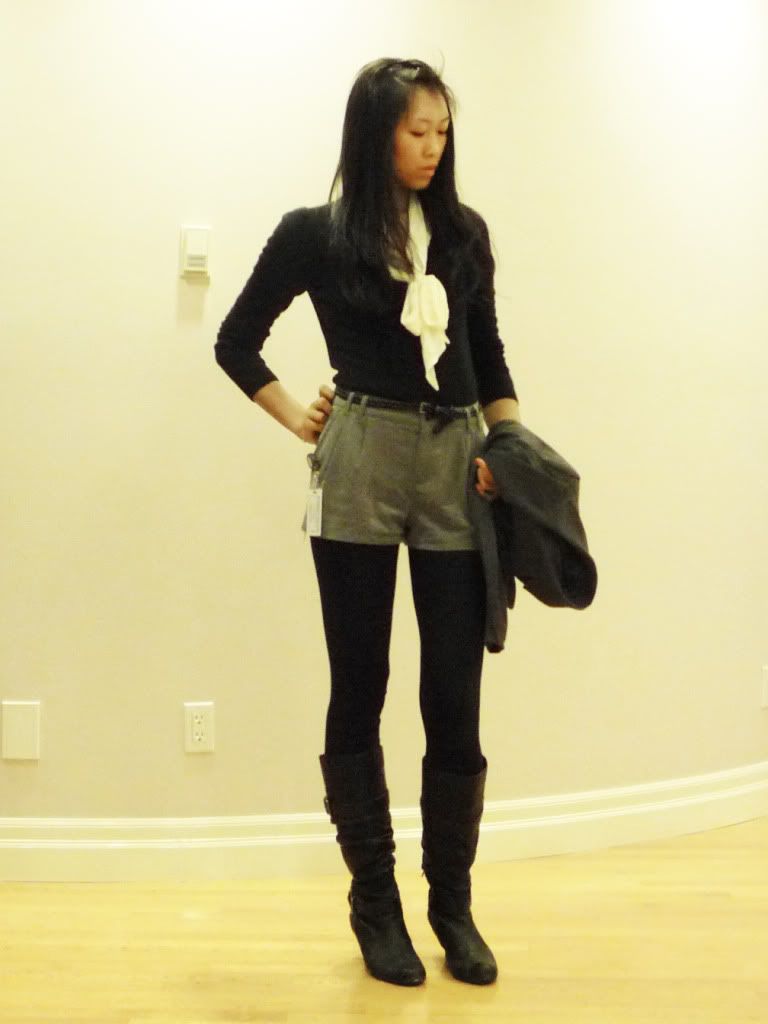 H&M sweater, bow blouse, shorts & belt; Suzy Shier blazer;
Seductions leggings; Jessica Simpson 'Capry' boots (here)
I paired my favourite grey blazer jacket with grey shorts, to create a short suit. Trust me, the shorts and jacket are actually the same hue, though not the same tone. Although it may look like one is more of a warm grey than a cool grey, they are both the same hue!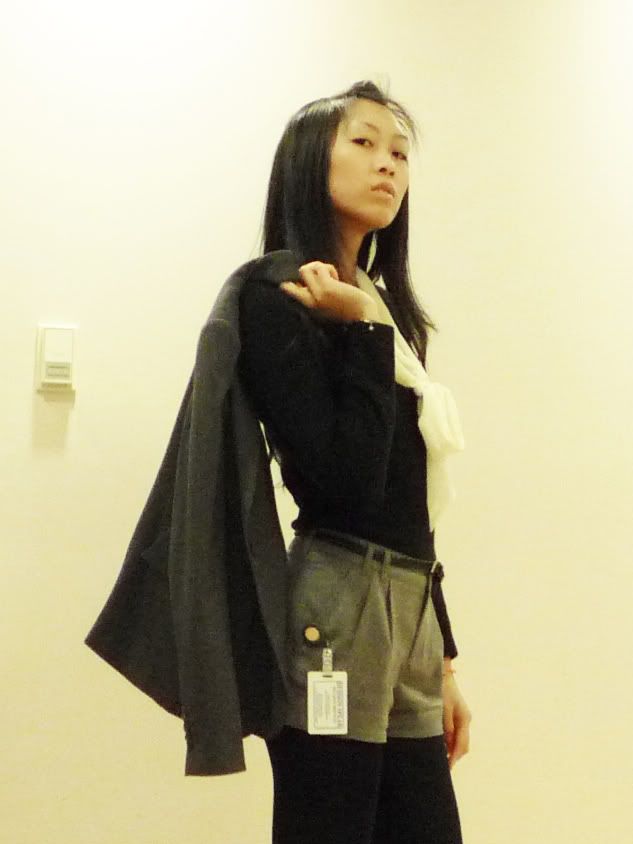 Forgot to take off my keycard from work, lol.
Don't you hate it that you only have a 10 second camera timer? I tried to fix my blouse quickly before the camera went off but failed. I still haven't found a better fitting blazer than this Suzy Shier one. Curse you weird proportions!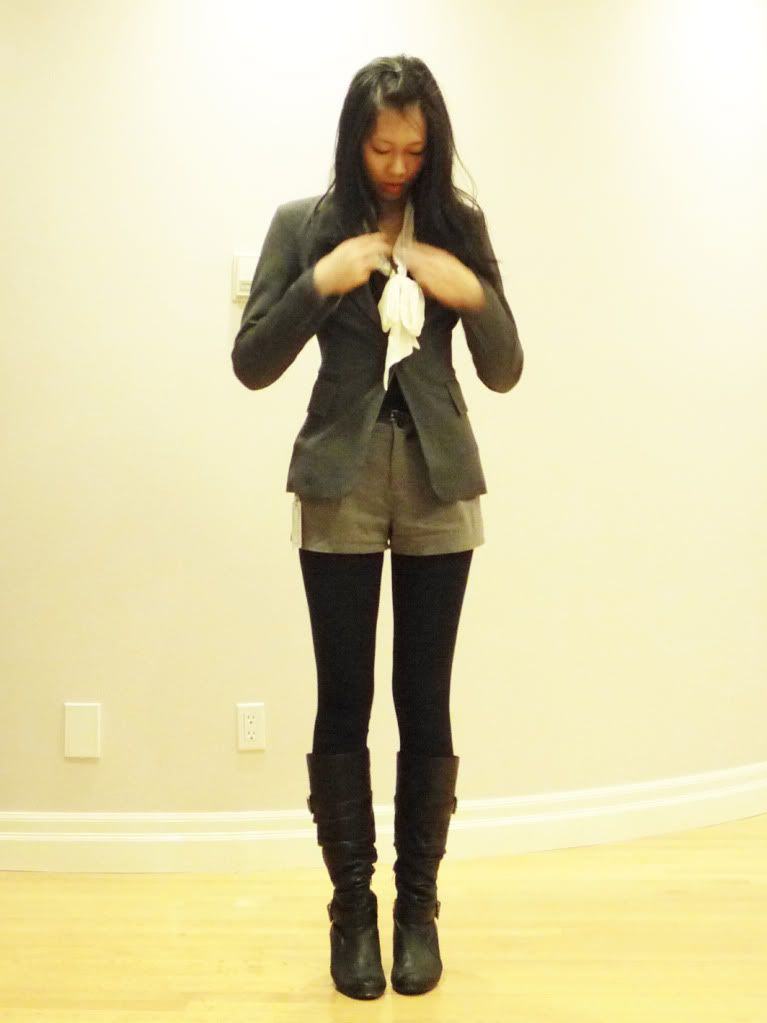 View from the back. Look at how nice that looks. Perfect width and length for my shoulders, waist and arms. None of my other blazers give me this great of a shape.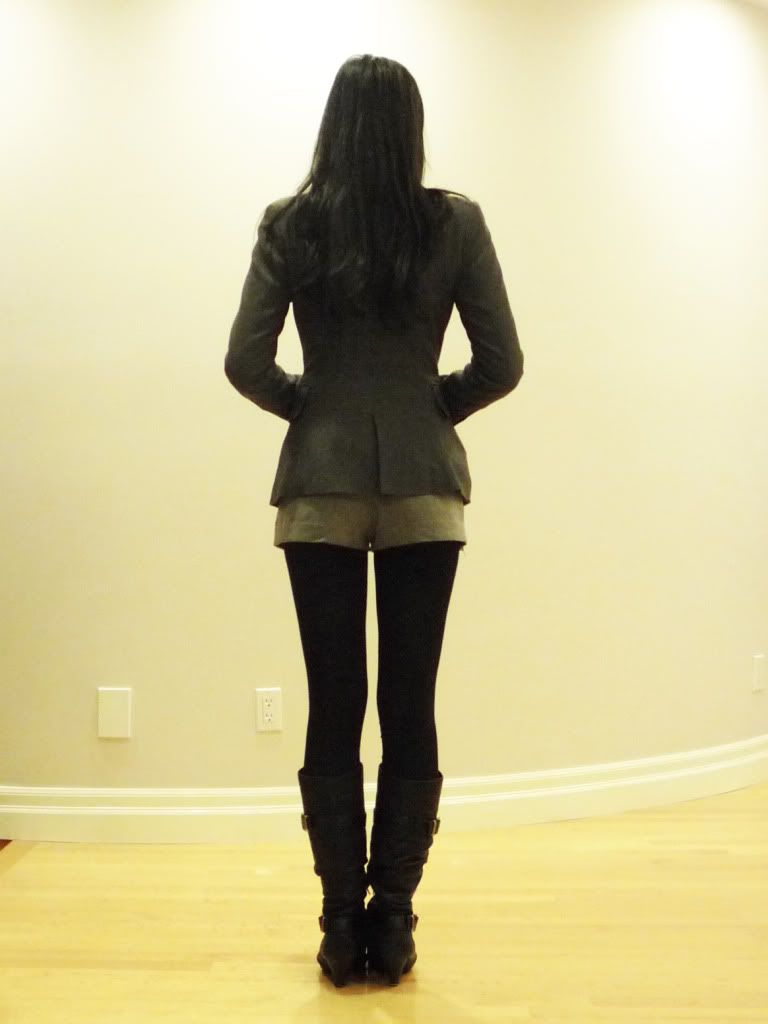 Sure, you've seen all of these pieces before. But what's the point of buying something you'll only wear once?