Look Ma, I'mma crayon!
I don't know about you, but when I think about Red, Yellow and Blue, it always reminds me of crayons. Friday, being casual at work, I decided to wear two of the three primary colours to brighten up the dreary weather. Of course, work is pretty casual already, so I'm not sure how much more casual I can get without wearing sweatpants, lol.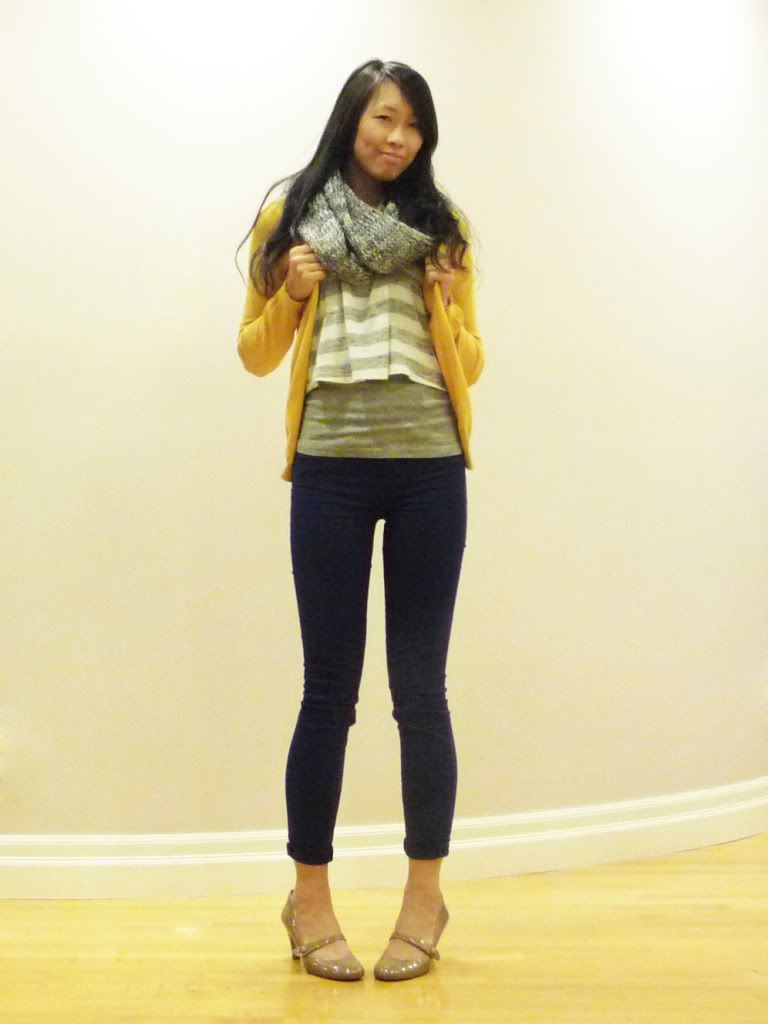 American Eagle marled snood (here); Lefties cardigan; F21 crop top; H&M tank;
J Brand Midrise Twill in Nightfall (here); Aldo mary-janes
On the inside, I mainly wanted to keep my colours to a minimum so that my yellow cardi and blue J brands will be the focus points of my outfit. That's why I wore grey and white, which are easy on the eyes. The striped crop top would have been too cold by itself, so wearing it with a tank underneath was an easy choice.
The grey/white snood was a recent purchase at American Eagle, when they had the 40% off entire store sale. I felt it would be a good addition to the outfit, going with the grey/white theme and shielding me from crazy winds.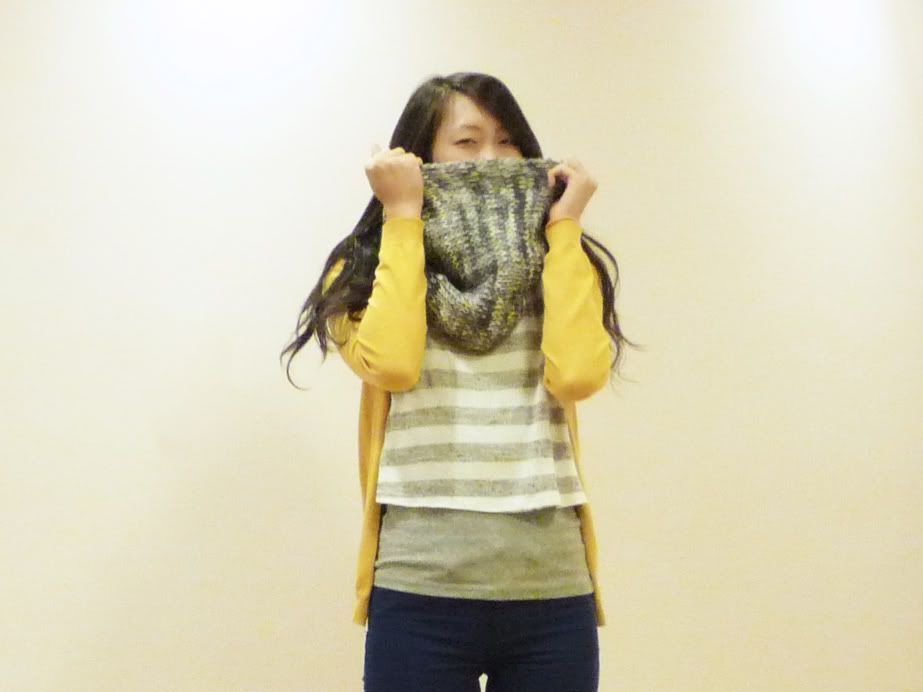 Snug as a bug in a rug
You guys may have noticed that I've been wearing J brands a lot (
1
,
2
,
3
,
4
,
5
). I can't help it! They are one of the few brands that fit well both in length (!!) and width (!). They always keep me going back for moar!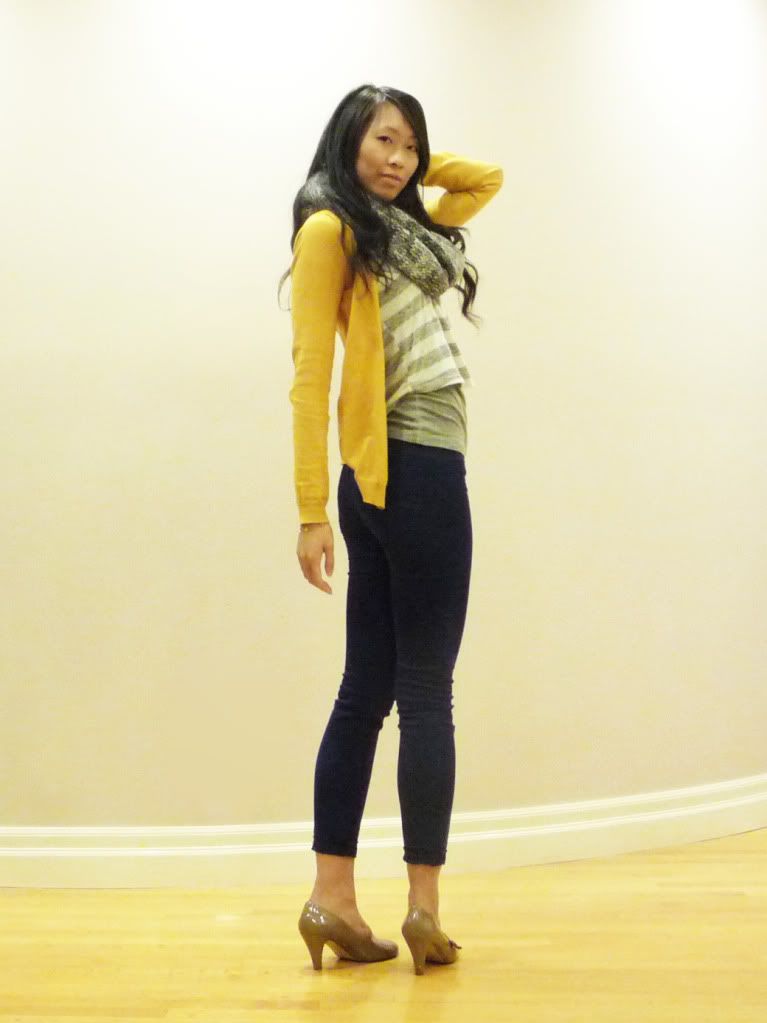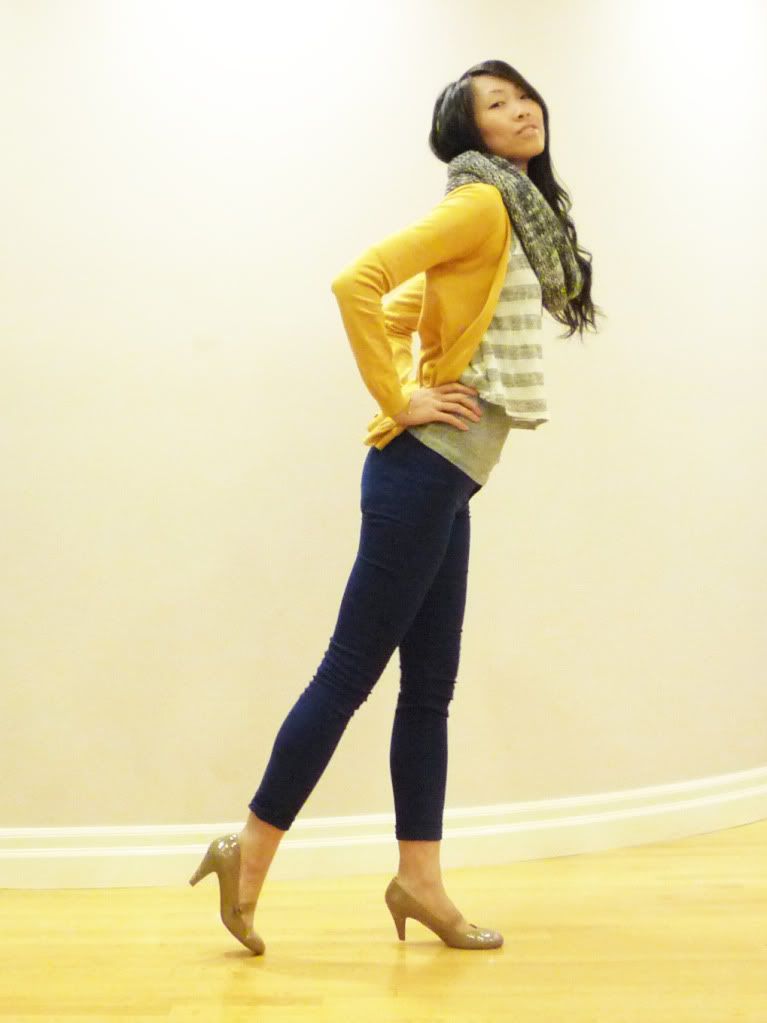 I think I have really bad balance because it was hard to keep this pose steady... lol.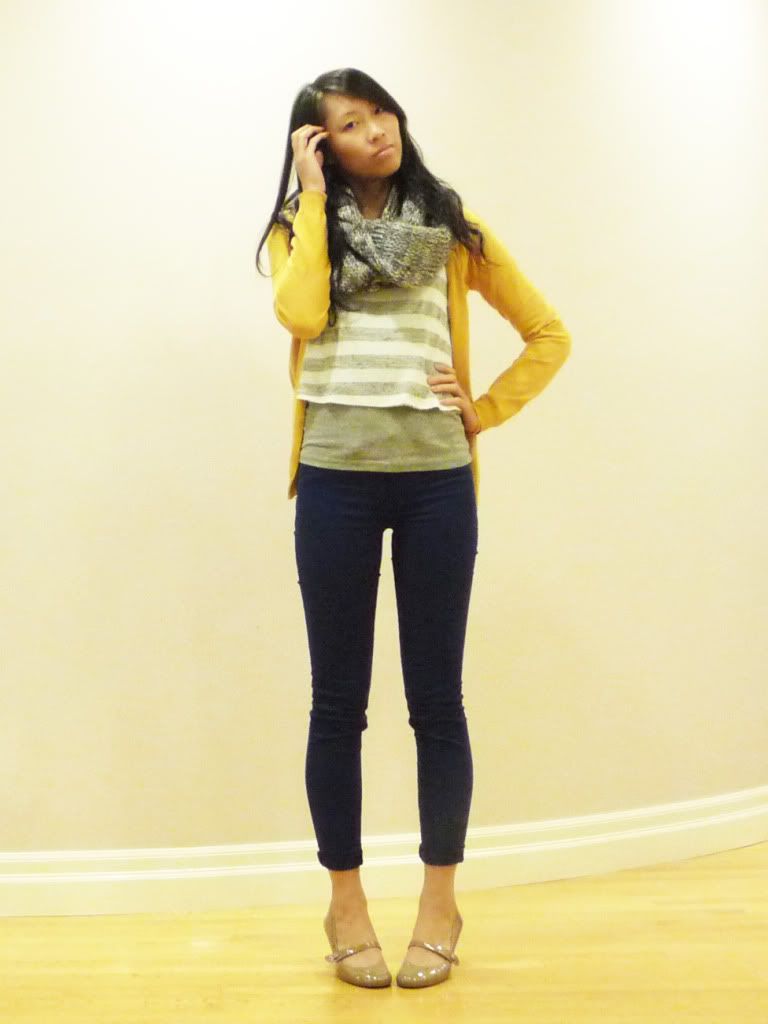 Hmm... What pose should I do next?
It's hard to do focus pictures on TIMER by myself!! so I was grateful for my bf's help today. He told me to be more candid and fun so this is what happened, lol: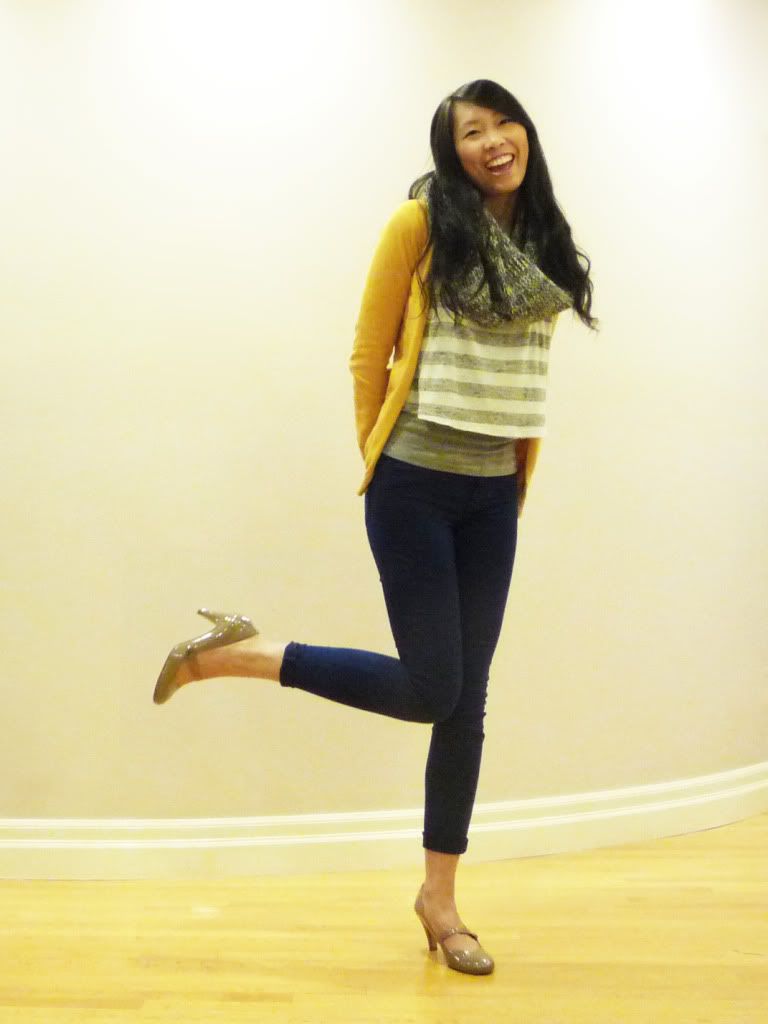 And because he helped me today he gets to be in the post.... in socks!! Too lazy to put on shoes la~
Funny enough all the clothes he's wearing I picked out lol.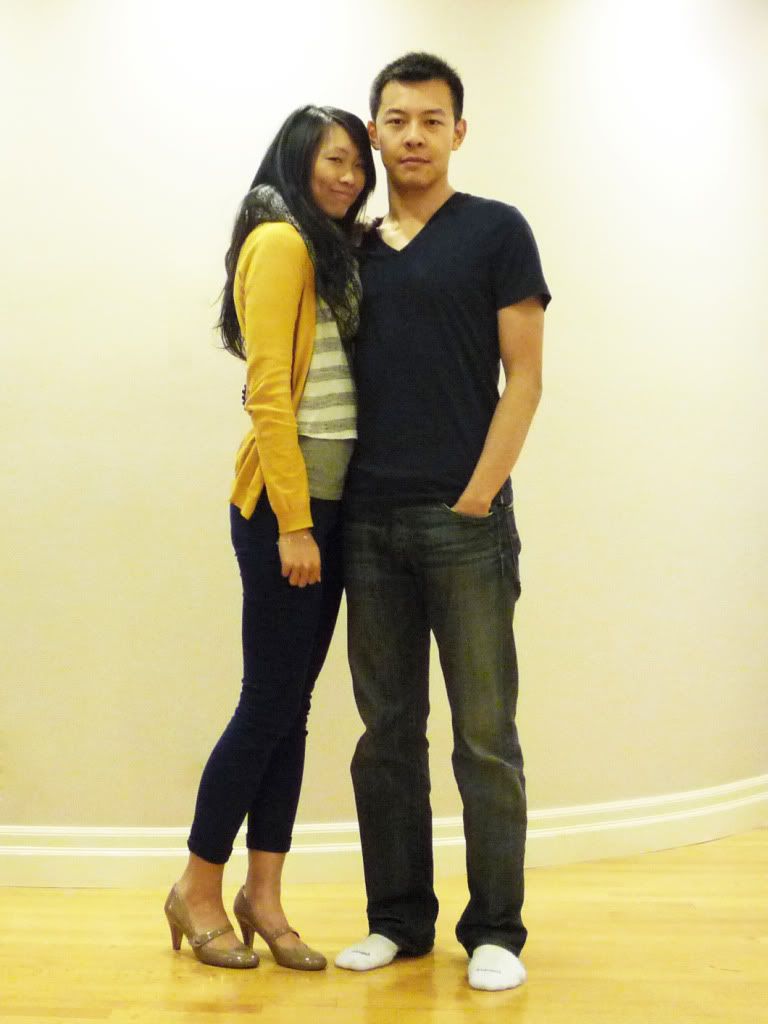 On him: Banana Republic v-neck, 7 for all mankind Austyn flynts in Barrow Street wash