I went over to my boyfriend's house this weekend dressed like this. Not too different from my normal attire. But I knew something was odd when his parents started whispering and motioned for my bf to go into the kitchen, where they quietly mumbled some stuff in Chinese.
Strange
, I thought, because usually they talk quite loud. But I didn't think much of it and went back to watching Iron Man...
That night, my bf told me his parents had told him to tell me to not dress that sexy. I LOL'd! Not because they thought I was cold in tights, but because they thought my bf would get angry and beat up guys looking at me! I laughed so hard! "Why couldn't you have worn normal tights???", he said. Hahahaha. I had a good laugh; He didnt.
Good thing my bf doesn't actually have a problem with me wearing suspender tights! Clearly, because he took these pictures for me :) :)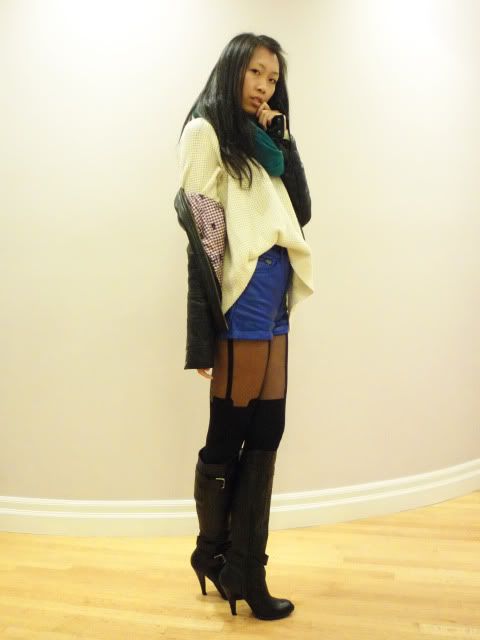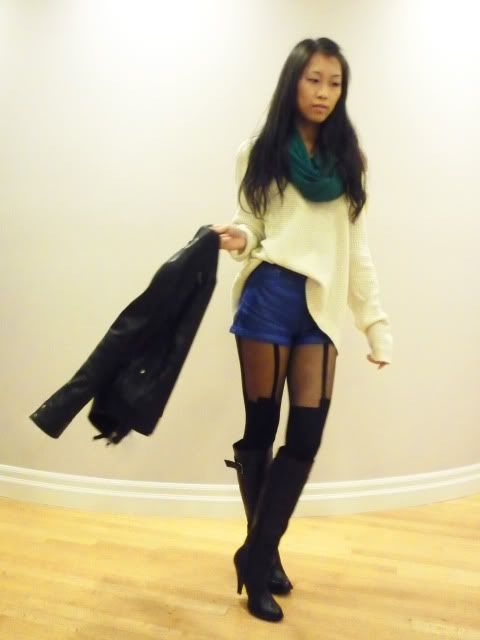 Too bad this picture is blurry, cuz I really like it...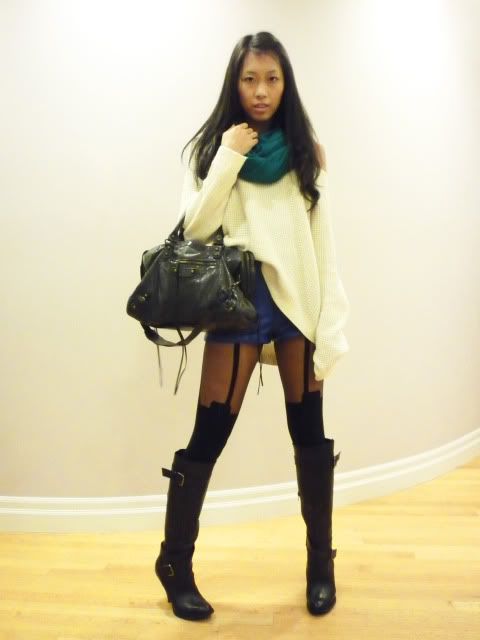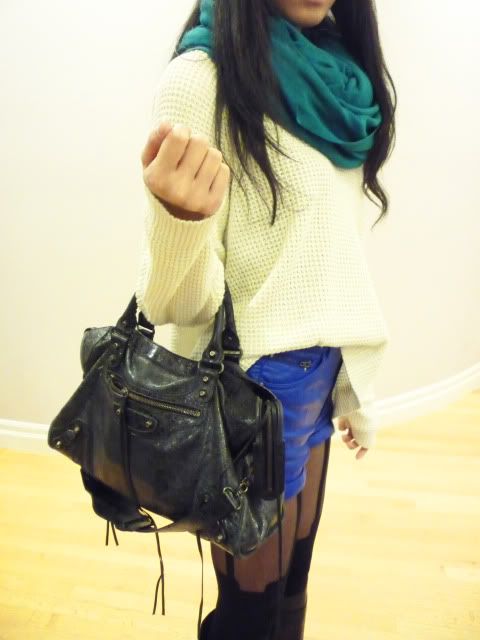 Close-up

Actually, I'm not sure if my bf's mom has a problem with me wearing with these tights because she took pictures of me in my outfit before we left for dinner. LOL. Maybe she's going to show her friends how I dress? I don't know!
Have you ever gotten weird remarks about the way you dress?